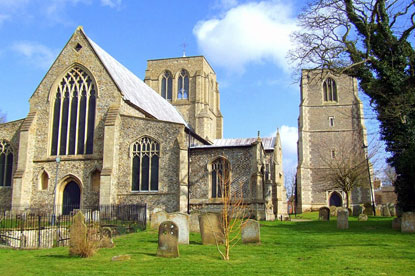 The campaign, created by Bradford-based Christian media production company, Whistling Frog Productions, seeks to target lapsed churchgoers ahead of "Back to Church Sunday" on 27th September.

The initiative is being driven by a coalition of Christian churches who are asking parishes to donate the necessary funds to get the ad air-play on commercial radio stations.

A number of voices, young, old, male and female are heard reciting a poem of sorts in the ad, exclaiming: "Come as you are, it's not hard you know, just walk, back.

"Because I see the sun rising over you. You might have left for so many reasons but am I wrong to sense that now, now's the season to stop, turn around, and walk back."

The ad continues by explaining that "this Sunday you're a VIP, we're inviting you back".

One radio station, Yorkshire's Real Radio, has already signed up to air the ad in a deal brokered by Whistling Frog.