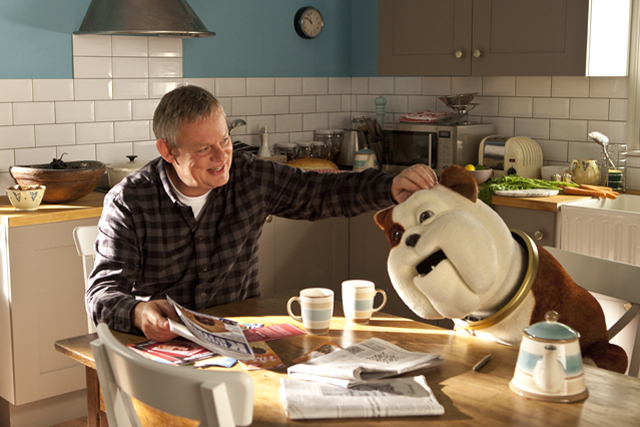 The TV ads, by WCRS, will feature a new "animatronic" Churchill dog partnering with Clunes to come to the rescue of the accident-prone residents of a sleepy village, on a motorbike and sidecar. The 60-second clip, which carries the new tagline, "For great personal service, chat to Churchill", will launch on 26 December and executions will run through until April.
Amanda Walker, director of marketing at Churchill, said the new campaign aimed to position the brand as the "insurer that customers can depend on".
She said: "Martin's character exemplifies the everyman who is baffled by insurers' technical language and complex policies."
Previously, Churchill ads featured disbelieving members of the public hearing about Churchill's encounters with celebrities, including Rolf Harris, Roy Walker, Melanie Sykes and Ricky Hatton.
Separately, parent company RBS Insurance, which is preparing for its sell-off by RBS Group, recently unveiled a new centralised marketing structure.
The insurer, which also owns the Direct Line, Green Flag and Privilege brand, promoted former Direct Line lead marketer Kerry Chilvers to the role of director of brand, customer and proposition across its brand portfolio.
As part of the restructure, Walker, a former Heinz and Kraft marketer was appointed interim head of marketing for Churchill, Privilege and Green Flag. Meanwhile, former Npower head of brand and marketing services David Coutts, was hired as interim head of marketing for Direct Line and partnerships.