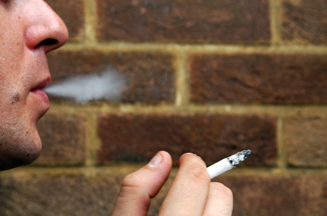 The proposal forms part of a Health Bill that must now go back to the House of Lords for approval before becoming law in England, Wales and Northern Ireland.
Chief executive of ASH Deborah Arnott said: 'This is the most significant step forward in public health since smokefree legislation. Putting tobacco out of sight will protect our children from the insidious marketing of the tobacco industry, whose brightly lit displays currently hold pride of place in every corner shop, garage and supermarket in the land. Stopping tobacco sales from vending machines has made a strong Bill even stronger.'
The complete ban on sales of tobacco from vending machines is a new clause which will have to go back to the House of Lords to be voted on. The point of sale clauses have now been passed by both Houses.