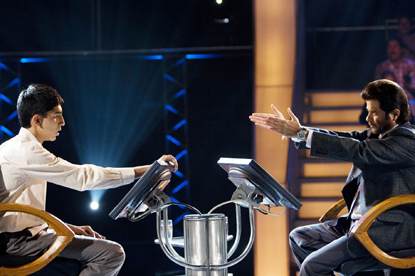 Hit films including Slumdog Millionaire and the Disney animation Bolt proved so popular that admissions swelled to their highest first quarter total since 2003.

The figures showed cinema defying the economic gloom as the success of Slumdog Millionaire at the Golden Globes and Oscars helped it to take £31.5 million at the UK box-office.
Other films to attract significant audiences included Hotel For Dogs, Marley & Me and He's Just Not That Into You.
Admissions in February rose by 16.4 per cent to 14,97 million, the best February total since 2003, when Catch Me If You Can and 8 Mile were on screens.
Sarah Cratchley, the head of insight at the Cinema Advertising Association, said: "This is a spectacular result for the cinema industry in the UK and shows that a trip to the cinema remains an essential night out for many."