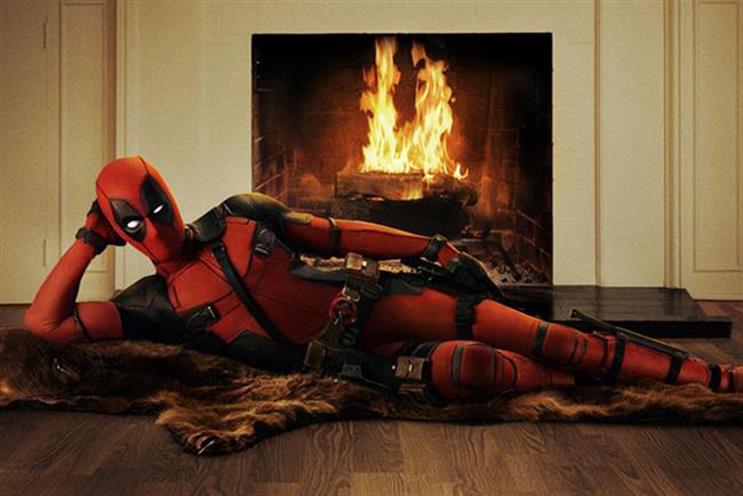 The cinema ad sales group, which has over 80 per cent of the UK market, said the 26 per cent increase was thanks to new advertisers adding the medium to their campaigns.
There was also a surge in bookings during the Easter period, which came relatively early in the calendar this year.
New brands included Gumtree, The History Channel, and The Chapar, the men's fashion service whose debut ad was created by Sir John Hegarty and directed by his son, Elliot.
The biggest increases in spend by category were for cars (up 198 per cent); food (up 127 per cent); finance (up 121 per cent); and retail (up 70 per cent).
The premium gold spot – the ad shown directly before the movie begins – saw revenue climb by 244 per cent versus the same period in 2015.
The highest grossing movies of the year so far have been comic book adaptations: Deadpool and Batman v Superman: Dawn of Justice.
The first cinema ad spend figures for 2016 follow a bumper year for cinema in 2015, which had seen revenues climb by an estimated 22.8 per cent last year, according to Group M.
However, the UK's biggest media buyer warned that cinema ad revenues are likely to be flat in 2016 after such a strong year.
This sentiment was echoed by Carat in its latest global Ad Spend Report, released last week. It said: "Cinema advertising spend remains quite volatile coming off consistent low share of 0.5 per cent of global advertising spend, and is largely depending on the success of movie titles and economic conditions.
"With the outstanding film releases of Spectre and Star Wars: The Force Awakens, 2015 represents a tough comparative year for this medium in 2016, which is therefore forecast to increase only moderately in 2016 by +2.8 per cent."
Cinema adspend grew by 7.6 per cent globally in 2015 and is forecast by Carat to grow by 5 per cent in 2017.