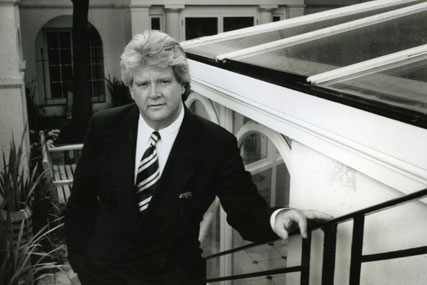 Howard-Williams died among family at his home in Portugal on Friday night following a week-long struggle with flu.

He was the managing director of Rank Screen Advertising (RSA) until 1993. Demonstrating the Midas touch in cinema advertising, he grew RSA's share of the market from 40% to 90%.

During this time, the Monopolies & Mergers Commission investigated RSA's dominant position. Howard-Williams led RSA to victory in the case.

Howard-Williams then negotiated the sale of RSA to Schroder Ventures, which became known as Carlton Advertising, and which is now known as Digital Cinema Media (DCM).

In 1993 he joined RSA's competitor Pearl & Dean as managing director and went on to grow its market share to 40% by 1999.

The company was sold to Scottish Media Group (now STV) in the same year.
His most recent position was chairman of broadcast solutions company Media Icon London, which he held from 2004 to 2007 before he retired to Portugal with his wife Sheila three years ago.

During his career Howard-Williams served as president of the Cinema Advertising Association (CAA), deputy president of the Screen Advertising World Association (SAWA) and a member of the Code of Advertising Practice committee (CAP).

He was also a member of the Variety Club of Great Britain, the Lord's Taverners and chairman of the Publicity Club of London.

Peter Seabrook-Harris, regional sales director at Pearl & Dean who knew Howard-Williams since they worked together in the seventies, said: "Known variously as "Mister Cinema" and "Big Pete", Peter forged a long career in cinema advertising which spanned three decades and he eventually became managing director of both Rank Screen Advertising (now DCM) and also of Pearl & Dean.

"He remained the consummate salesman and, under his flamboyant leadership, successfully helped steer both companies through several challenging periods as well as nuturing a wide range of talent in his wake.

"He is remembered as a generous host, a genial giant and an all round nice guy who would always help anyone."
A spokesperson for Media Icon said: "Everybody at Media Icon was saddened by the news of Peter's death, particularly after such a relatively short retirement to Portugal. His presence was always felt whenever in a room and his sense of humour and generosity legendary.

"He will be missed by all who knew and worked with him as a colleague and a friend."