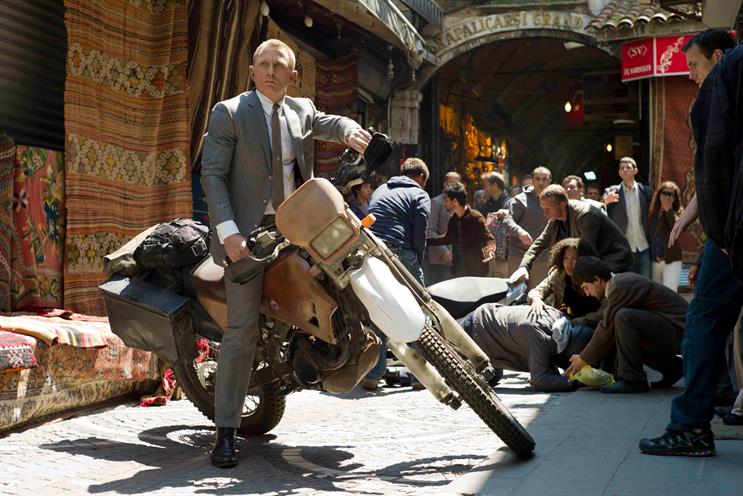 Brands need persuading that, in a world of pro­liferating, mostly hand-held screens, the oldest and biggest of them all is still a powerful platform for their ads.
Cinema offers advertisers the benefits of a wrap-around, immersive experience, but some still see it as an expensive and clunky, slow-build medium, best left to high-end brands that can spend heavily on top-drawer creative.
Digital Cinema Media, the sales house that handles 80 per cent of the medium's UK advertising, has attempted to drag it into the modern age, spending £200 million on the introducion of digital technology across its estate. This has been a long time coming. Last week, DCM staged its first-ever "upfronts" event, inviting agencies and brands to Bafta in London's Piccadilly to review the opportunities offered by the new technology and to showcase upcoming movie releases for 2014.
The approach is more commonly associated with TV and is a purposeful repositioning, according to Simon Rees, the chief executive of DCM, who says that the digital revolution has transformed cinema advertising. Production costs and lead times have been slashed, and it now possible to book ads, which once required at least a month to turn around, in less than a week. Brands can also more accurately target audiences according to demographics and specific locations, it is claimed.
So, for instance, retailers with outlets near a cinema can now run ads targeting key audiences, encouraging them to visit their stores after the film. "Cinema is the most dynamic way to express content, though the advertising has been formulaic and static over the past 50 years. But digital has changed that," Rees says. "This allows advertisers to engage in cinema in a modern way, which is as flexible as any other medium."
Another DCM initiative has been the launch of the Cinime mobile app, which has been designed to enhance cinema visits with exclusive content, rewards and offers. After tests in 11 cinemas, it has been downloaded 60,000 times. The app creates opportunities for brands before and after the film is screened, and is part of a strategy to broaden the impact of a cinema tie-up.
DCM is also looking to create sponsored content to run before films start. Rees says that 250 brands have begun booking through DCM since the digital changeover a year ago and insists there is much more the company can do to make cinema advertising attractive. Its upmarket audiences of families and hard-to-reach youth make it appealing to advertisers, he argues.
Cinemas attracted 172.5 million admissions in 2012, reaching 70 per cent of the UK population with £1.1 billion in box-office receipts. DCM offers four million advertising playlists and will serve on average 2.2 billion 30-second impacts in 2013. Nonetheless, audience is dependent on quality of output and 2013 has not been vintage.
Advertising revenues for cinema fluctuate wildly depending on releases. In the fourth quarter of 2012, UK ad revenues hit nearly £80 million, largely owing to the release of the James Bond movie Skyfall. In the same period this year, they are expected to reach a rather more modest £55 million, according to the Advertising Association and Warc's Expenditure Report.
Carat's head of cinema, Dilshan Swaris, claims some brands worry their ads might not hold up on the big screen, particularly when compared with the spectacular visuals provided by many films. He believes it is up to creatives to ensure their ads are up to scratch and to leverage drops in production costs. Equally, it is up to DCM to do more to prove that the high cost of reaching cinema audiences, which are ageing in profile, is worth it in the first place.