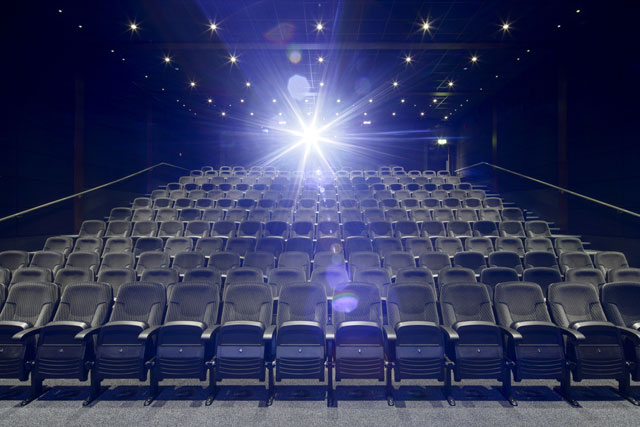 Last Wednesday, we imagine, Simon Rees must have pebble-dashed the surface of his breakfast bar with Rice Krispies. Picture the scene as he began a leisurely start to the day with his copy of the Daily Mail, reaching page 11 somewhere after the snap and the crackle but just before the pop.
There, near the foot of the page, he saw precisely the sort of headline he could do without reading: "Is this The End for the cinema?" boomed the unpleasant surprise. The only good thing about it, arguably, was that the paper pulled its punches by including that question mark, thus bestowing a narrow gap of uncertainty between the medium and its impending doom.
Which was nice for Rees because, the next morning, he was unveiled as the new managing director of Digital Cinema Media, one of the medium's two UK sales houses. He succeeds Martin Bowley, who departed just before Christmas 2010.
The piece in the Daily Mail concerned proposals for the US launch of a digital on-demand movie service that will make major releases available for download within a much narrower timeframe than they are at present. If a production receives a mainstream theatrical release, cinema chains are currently allowed several weeks' grace to maximise ticket sales before the title is distributed via digital channels, principally DVD, Blu-ray and internet download.
If the major studios (at this stage Warner Bros and 20th Century Fox are thought to be keenest) have their way, this "window" may be reduced. Understandably, cinema chains are up in arms. It could vastly reduce cinema audiences and revenue - and some have even gone so far as to propose a stand-off whereby the cinema chains refuse to carry mainstream movies destined for the reduced-window on-demand service. That, in turn, would have obvious implications for the future of other aspects of the business - such as advertising.
Which would be a shame, because in recent years, the medium has been doing rather well in the UK. Creative output from US studios has been more than decent, and audience numbers have been hitting levels not seen since the 70s. The industry has also been creating a buzz about 3D, and technology could enhance revenue potential. Digital distribution and projection systems now being rolled out (albeit rather slowly) will give it a whole new flexibility as an advertising medium.
So, from the perspective of an incoming managing director of a cinema sales house, it's not all doom and gloom. But can the medium face the future with confidence?
Absolutely it can, Kathryn Jacob, the chief executive of Pearl & Dean, asserts. She points out that the rumoured download service is by no means a done deal. And, in fact, early trials tend to cast doubt on whether there's a genuine popular demand for it. "Meanwhile, we're seeing the continuing roll-out of digital (distribution technologies). By the end of this year, digital will be in more than 50 per cent of UK cinemas - and the advantage from an advertising point of view is the quicker turnaround time digital offers," she states.
But Simon Willis, the head of cinema at Group M, points out that uptake of digital projection technologies has accelerated primarily because of 3D - and it hasn't really been done yet with advertisers in mind. He adds: "More than 50 per cent of distribution will be digital by the end of the year, but advertisers won't yet feel the full benefit, in terms of being able to buy specific days or times or change copy. The issue is whether Pearl & Dean and DCM will be able to serve ads from their buildings. That's where the big change will come, because cinema will be able to attract advertisers, such as retailers and newspapers, that it doesn't have at present."
Absolutely, Toby Roberts, the managing partner, strategy, at OMD UK, says. The medium has more than a little cause for optimism: "Admissions are holding up, and will stay up in the short to medium term. And there will be greater advertising flexibility thanks to digital distribution. Cinema is going to be around for a while yet."
Russell Place, the chief strategy officer at UM London, agrees, although he argues that the medium is already punching below its weight in ad revenue terms. To face the future with confidence, it needs to adapt. He adds: "The adoption of downloadable services is growing, but cinema still has relative scale on its side. Cinema represents good value, versus other out-of-home experiences. It delivers an elevated experience and a sense of occasion. Cinema needs to play to its strengths."
YES - KATHRYN JACOB, CHIEF EXECUTIVE, PEARL & DEAN
"Disney has trialled pay-per-view in Portugal and anecdotal evidence suggests it wasn't successful - although no figures have been released. It's too early to say about its impact. Let's see what happens in the US."
YES - SIMON WILLIS, HEAD OF CINEMA, GROUP M
"You still have to buy cinema three weeks before it goes out, and it can't accommodate changes in strategy. When it is able to do that - perhaps in two years - then the impact on the medium could be significant."
YES - TOBY ROBERTS, MANAGING PARTNER, STRATEGY, OMD UK
"Doomsayers miss the point. The cinema is not just a way of consuming a film, it's an occasion, a social event. The growth of on-demand movies will be more of a threat to TV and DVD consumption."
MAYBE - RUSSELL PLACE, CHIEF STRATEGY OFFICER, UM LONDON
"Cinema needs to innovate to dramatise the in-theatre event. It needs to enhance the wider entertainment experience that surrounds the film occasion. It is now time for distributors, exhibitors and sales houses to integrate their approach to business and marketing."