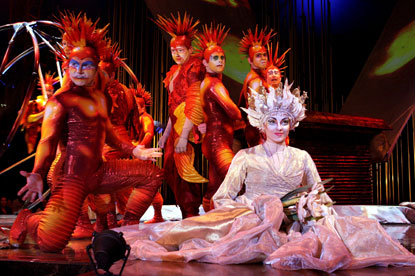 A mixture of UK and European ad and direct marketing agencies have been contacted with a brief to work on advertising and an online CRM programme across the region.
The Canadian circus troupe has previously relied on PR and media partnerships to promote its shows.
In the UK, Brando handles its PR, while Ignite has been responsible for partnerships with media brands such as Heart FM and The Times. Ignite has also run TV and poster campaigns.
In addition, Cirque du Soleil notifies members of its CRM programme, Cirque Club, of upcoming shows, news and offers via e-mail or mobile.