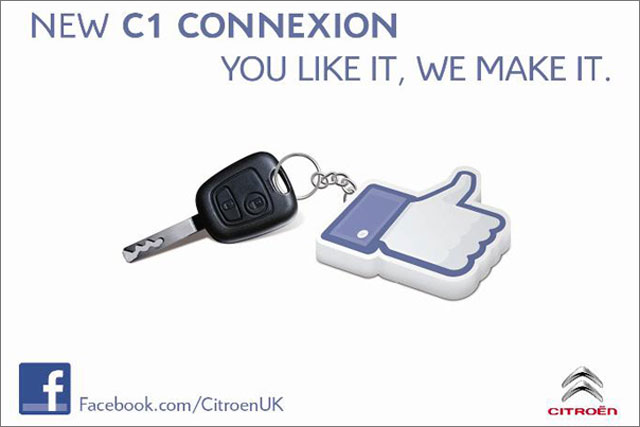 The C1 Connexion project will let Facebook users specify six configuration elements: the number of doors; exterior and interior colours; equipment such as Bluetooth or sat nav; and alloy wheels.
The campaign is based at the French marque's Facebook hub, www.facebook.com/citroenuk, and will carry the tagline, "You like it. We make it".
The most popular version of the C1 Connexion will go into mass production and be available to buy later this year.
Melina Kacherou-Carage, head of digital marketing at Citroen UK, said: "This is crowdsourcing in action. The New C1 Connexion will be a car created for the Facebook generation, by the Facebook generation."
Facebook's UK commercial director, Stephen Haines, said: "[Citroen has] built the experience around people, so their fans can have a personal experience through the app and share that with their friends.
"Facebook shouldn't just be bolted on to an existing campaign, it should be an integral part of the brand's full marketing and strategic plan."