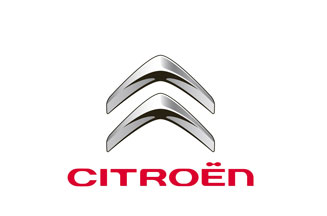 The updated visual identity, created by branding agency Landor, has retained the classic chevron logo and the predominant red and white colouring. But the chevrons have been reshaped for a more three-dimensional, 'liquid' appearance.
It is the first major rebranding exercise at the French car manufacturer since 1985. The new look will extend to all future above- and below-the-line campaigns, as well as dealership and point-of-sale materials.
Citroen will draw attention to the rebrand with a four-day marketing campaign featuring a new strapline, 'Créative Technologie', which launches today. The campaign involves a brand-led TV execution and a press ad in The Daily Telegraph split over two pages, which comes together when the broadsheet is folded in half.
Landor UK's executive director corporate brands Andrew Welch, who has worked on the project with Landor's office in Paris, said the agency was briefed to create a more sophisticated look and feel for the brand.
'The branding has to engage those, particularly outside France, who have never really considered the brand,' he said. 'We have looked to retain what is valuable and instantly recognisable as Citroen, but force consumers to reconsider the brand.'
It has also been announced that Citroen is to revive its premium marque, DS, with a new model to be released next year. DS - originating from the French word 'déesse', meaning 'goddess' - was introduced in 1955 before being phased out in 1976.
Citroen suffered a 17% year-on-year slump in UK new car sales over 2008, compared to an average fall of 11.3% across the market.