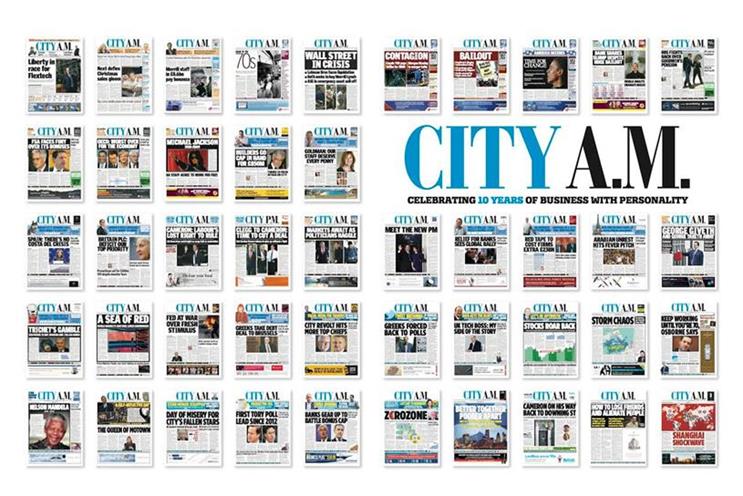 The company admitted that people using ad-blockers turned them off only 21 per cent of the time after they were prevented from viewing City AM content during a trial involving users of the Firefox browser.
However, chief executive Jens Thorpe said the trial, which began in October, had proved "very important" as the business news publisher is "funded by advertising revenues".
Now users of other browsers such as Chrome and Safari will also face restrictions on viewing City AM's online content unless they turned off their ad-blocker or "white-list" the site, by suspending the ad-blocking technology.
City AM is using tech company Rezonence to identify and stop ad-blockers. Mobile users will not be affected.
Industry observers have suggested over 20 per cent of Britons may be using ad-blockers – with use particularly prevalent among younger men after Apple allowed ad-blockers in September as part of its iOS9 operating system update.
However, other publishers have played down the threat. Toby Morris, commercial director of Daily Express owner Northern & Shell, told Campaign only about 4 per cent of its website visitors were using ad-blockers. Daily Mail & General Trust also said ad-blocking hasn't yet had much effect.
City AM said: "The results of the trial showed that the number of cityam.com Firefox page impressions where an ad-blocker is turned on dropped from 22 per cent before the trial to 15 per cent during the trial, with no noticeable difference in the website's exit rate [that is people leaving the site to go elsewhere].
"Additionally, the results showed that during the course of the trial period, ad-blockers were turned off 21 per cent of the time when users were blocked from viewing articles."
Martin Ashplant, digital and social media director at City AM, said: "The results of this trial are very encouraging and suggest that many of our users value our content enough to turn their ad blockers off. We have also been heartened to see that where users do turn off ad-blockers they go on to view many more pages than the site average."
Accounts published in October showed City AM slumped to a £246,000 operating loss last year compared to a £271,000 profit a year earlier because of a drop in print ad revenues.
The accounts did not mention ad-blocking but warned: "There is a risk that new technologies and products could impact on demand for our products with a direct impact on the company's results."