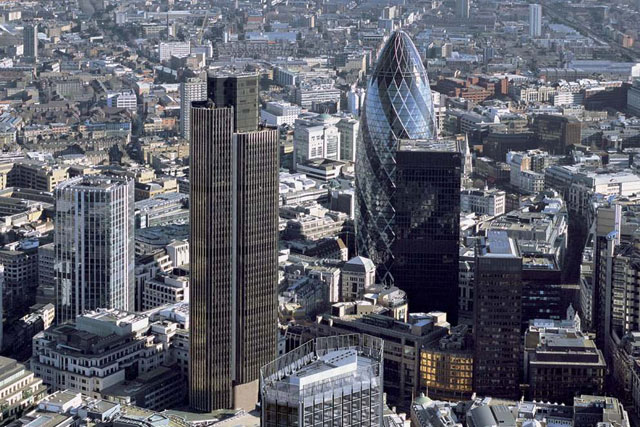 The first cuckoo of spring is heard above southern England some time towards the end of April. And for the media sector, in recent years at least, it usually precedes by a matter of days the first big raspberry from the City.
Often, a decent-sized media company, having seen out the dire days of January and having been rewarded with the green shoots of spring, including a more-than-decent Easter, feels obliged to point out that prospects for the summer are by no means settled.
Cue a mini-panic attack that may or may not build into a full-blown scare, as investors begin to bale out of the company in question. As its share price sags, analysts begin questioning the prospects and share prices of other companies in the sector.
Last week, the company in the spotlight was ITV, which revealed that it may be coming to the end of an 18-month period of growth that has seen it climb out of the worst of the recession. Revenue won't actually be down year on year this summer, which isn't bad going, given the fact that there was a football World Cup last year.
In fact, ITV may record growth this summer of 2 per cent. But still, that's down on previous estimates. The share price duly wobbled.
There's a theory that, if the City struggles to understand ad-funded media companies, it's because they are, in effect, "meta-businesses".
The primary product of production investment - the audience - doesn't in itself deliver revenue. The media company then has to go out and sell this audience. So the equations of supply and demand are inherently more extended and complex than you'd find in a simple business, where you produce only as much as you can sell. And some analysts, according to media industry mythology, have no time at all for complexity.
Before the recession, publicly quoted media companies were desperate to find private equity partners to help them escape City short-termism. Now that private equity is rebuilding momentum, perhaps it's time to explore that whole issue once more?
Indeed, perhaps it is, Ian McCulloch, a partner in the consultancy Xsequor and a former commercial director of ITV, agrees. He comments: "It's true that the City can take a short-term view - and media companies can suffer more in that respect because businesses reliant on advertising tend to be more volatile. If revenue is down on a simple year-on-year comparison, suddenly the company is (in the City's view) worth a lot less. There seems to be a limited calibration - and investors sometimes tend to look at a large-scale, ad-funded media player and wonder why it can't be more like Marks & Spencer or Vodafone."
But Lorna Tilbian, the executive director of Numis, doesn't believe that media companies have much cause for complaint. For instance, she dismisses the grumble that they're not allowed to develop long-term evolutionary strategies.
She states: "They can talk all they want about strategy. What matters is whether you can deliver it or not. It takes plums a lot longer to sweeten than for lemons to go sour. At the end of the day, you're investing your capital and expecting a return."
Stevie Spring, the chief executive at Future, wouldn't take issue with that. But, while she points out that there are some brilliant analysts out there (and she particularly rates Tilbian), she also says there's some rather mechanistic thinking in evidence too.
She explains: "Analysts' views of media are derived from following the quarterly fortunes of companies operating in the public markets - a basket of 30-odd listed companies involved in a range of activities. Their job is to build and manage a model of predictive earnings which feeds through to a judgment on whether the shares are worth buying or selling.
"Understanding effective tax rates, debt covenants and contingent liabilities is at least as high on their agenda as advertising growth rates. Feed a new number into the model - ad growth rates, for example - and this has an instant effect on the target price, especially for a company like ITV."
David Mansfield, a director of the investment company Ingenious Media, experienced the odd bout of City turbulence when he was the boss of Capital Radio and GCap. Surprisingly, though, he doesn't believe the sector is ill-served.
He concludes: "It's true that some analysts take a short-term view. But then the performance of some managers (of media companies) is judged in the short term. That's just the way things work. I don't think you can argue the City doesn't understand media companies."
MAYBE - IAN MCCULLOCH, PARTNER, XSEQUOR
"The big ad-funded media companies are what they are - businesses funded by advertising. So it's mystifying that the people who invest in them - and some now running them - wish they weren't funded by advertising."
YES - LORNA TILBIAN, EXECUTIVE DIRECTOR, NUMIS
"Media (Stocks) always outperform a rising market. They do poorly in a falling or an uncertain market. They mirror the ad market and growth depends on whether there's a feel-good factor in the economy."
YES - STEVIE SPRING, CHIEF EXECUTIVE, FUTURE
"City responses can be mechanistic. That said, there are analysts - Lorna at Numis not least - who've covered the sector for so long that they'd give any of us a run for our money on media Mastermind."
YES - DAVID MANSFIELD, DIRECTOR, INGENIOUS MEDIA
"Some analysts take a short-term view. Everyone wants more time. You don't always get it. But quoted media companies put a lot of effort into explaining their businesses to shareholders. I don't think you can argue the City doesn't understand media companies."