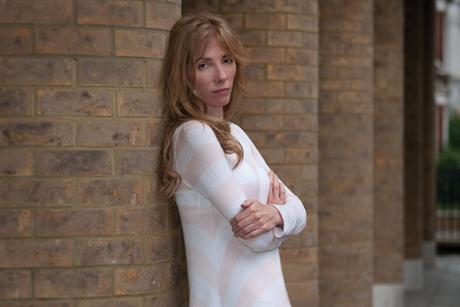 Now she's quit and the great thing about this news is that Ramzan Golant is taking her brilliant management skills into another creative industry, joining the UK's biggest independent production company, All3Media, as its chief executive.
It's one of the juiciest jobs in production (All3Media makes Midsomer Murders, Shameless, The Only Way Is Essex and on and on) and you can imagine how many experienced executives from across the broadcast and production industries would have coveted this post: one of the most alluring jobs in one of the most alluring industries.
But, as the lines between the different creative industries blur, the commercial rigour ingrained in the ad business is increasingly sought after by related industries. It's a fantastic endorsement of the commercial-meets-creative leadership skills required to run ad agencies that All3Media found its new captain from within our industry.
As Ramzan Golant, fiercely intelligent and indomitable, takes her place alongside the former Saatchi & Saatchi chief Adam Crozier at ITV and the St Luke's founder David Abraham at Channel 4 as a titan of the TV industry, adland should feel proud to be seen as a recruiting ground for creative industries talent.
But is her departure another sign of adland's talent crisis? I don't think so. Ramzan Golant gave AMV more than two decades of dedicated service and it is impossible to imagine she could have jumped ship to another agency. Short of moving overseas, her options in adland were limited.
Nevertheless, the challenge for the ad industry remains finding and holding on to the new generation of Ramzan Golants, as passionate and committed to the business as she's been. Perhaps her new role will help.
It's a Twitter Olympics, with a tremendous amount of activity, interest and goodwill swirling around the company as it unifies our collective Olympic experience. But the farrago around the suspension of Guy Adams' Twitter account after he criticised NBC's Olympics coverage struck a sour note, threatening the integrity of the site.
It turns out Twitter proactively encouraged NBC to complain about Adams' offending Tweet. Though Adams did contravene Twitter rules by posting the e-mail address of NBC's Olympics president, Twitter appears to have flagged up the offensive content because it has a commercial partnership with NBC.
Adams' account has now been restored and Twitter has apologised, but the saga underlines once again the very real sensitivities Twitter must deal with as it continues its commercial expansion.