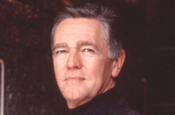 Claire Beale, Campaign's editor, writes:
Leo Burnett London has a new CEO this week. While other agencies might thrash around in a desperate search for senior talent, Burnett seems to have glided effortlessly from one leader to another.

But Bruce Haines' decision to step down from the top job clearly follows some rather uncomfortable politicking behind the scenes. The official press release announcing the appointment of Andrew Edwards admits as much: Haines has resigned "following a disagreement over the future structure of the group". And Burnett's low-key global chief, Tom Bernardin (known as Bernie Inn), has pointedly demurred from paying any tribute to Haines' work at the agency over the last six years.

So what went wrong? By all accounts Burnett has been delivering rosy margins and is the Publicis Groupe's financial powerhouse in the UK, though its new business record is hardly dazzling and its creative work is patchy. Haines has been following a plan towards a more integrated group offering, bringing the creative agency's limp sister brand, Arc, into the Burnett fold. All very sensible and future-facing. A tighter structure requires fewer chiefs, though, and something, someone, had to give.

But who? Most obviously either Edwards or Lawson would be surplus to requirements in a new, leaner integrated group structure. Edwards, European chief of Arc, is clearly something of a favourite with Bernardin, though Arc has resolutely failed to amount to much in London, reportedly with margins to make a grown FD weep. And Edwards has zero profile on the mainstream ad scene, though is seems this is no handicap as far as his US paymasters are concerned.

If Edwards is Bernardin's man, then Burnett's md Paul Lawson has been Haines' man. Lawson is a real lynchpin of the creative agency, with creative director Jonathan Burley, marketing director Nina Jasinki and planning director Ali Bucknall all firmly part of the Lawson team.

If it came to a choice between who to promote as his number two in a new group structure, there was no way Haines could see Lawson squeezed out in favour of Edwards. So, in defense of his own authority and the team he's built up, Haines has quit. Ultimately, this seems to have been the most satisfactory solution for Bernardin, too.

Anyway, the end result is the creation of a new integrated group offer, with Lawson over-seeing both Leo and Arc on a day-to-day basis, reporting into Edwards. Edwards' challenge now is to win over the creative agency staff for whom he is now a figurehead, whilst establishing himself in the creative agency space; the fact that he's Bernardin's man won't count for much on either score.