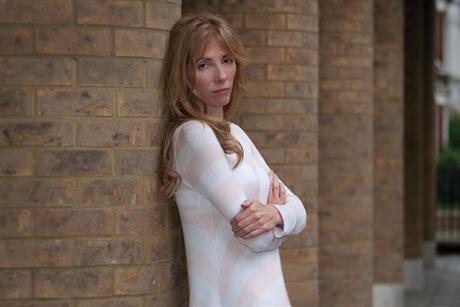 Time, then, to ask a few questions.

Does the UK ad industry really need another ad agency? Richard Exon and Damon Collins, who resigned as the chief executive and executive creative director of Rainey Kelly Campbell Roalfe/Y&R last week to launch a start-up, will be hoping so. But really? No. London has too many ad agencies; too many of them mediocre.

Do we need more high-quality work, driven by talent that isn't bound by ingrained corporate structures and cultures? Yes, yes, yes. Starting again, building a new agency, is perhaps the best way to achieve this.

But should big agencies and their holding company paymasters get better at holding on to star talent? It's an expensive and destabilising business, all this hiring and quitting – isn't there room for holding companies to grow
and keep more entrepreneurial talent?

I asked Andrew McGuinness this, a man who bet his big pay packet for start-up life (and, incidentally, sold a chunk of his business after less than four years). McGuinness reckons holding companies should match responsibility with meaningful autonomy and be as flexible with their existing talent over issues such as having their names above the door as they are with those businesses they acquire.

The autonomy thing really seems to grate on many agency leaders (if it doesn't grate, they shouldn't be leading). It's perhaps the thing that agency chiefs feel more frustrated about than anything else. Well, that and all the distracting admin that holding companies demand, the account barons who will never meet them halfway, the network chiefs who never get the local market issues.

Oh, and one or two other things. As an aside, one holding company apparatchik recently admitted to me: "It's easier to justify spending tens of millions of pounds buying an agency than it is investing in improving the agencies you've already got."

So, basically, if you're running a big ad agency, chances are you don't have access to all the investment your agency needs to build for the future. How desperately frustrating. On the other hand, if you quit to set up on your own, you can hope to make a fortune selling yourself back to one of the big groups as they desperately try to shore up their declining businesses. Apparently it makes sense to the money men.

But perhaps the most important question for any start-up contemplating life in the most unpredictable economic climate in recent memory is whether clients will be prepared to take a risk, bet big and commission interesting, provocative solutions from new companies? The answer is the same as it always was: the best clients will always follow the best talent. There may be fewer bold, ballsy clients right now, but there's definitely enough out there to fuel a great new agency.