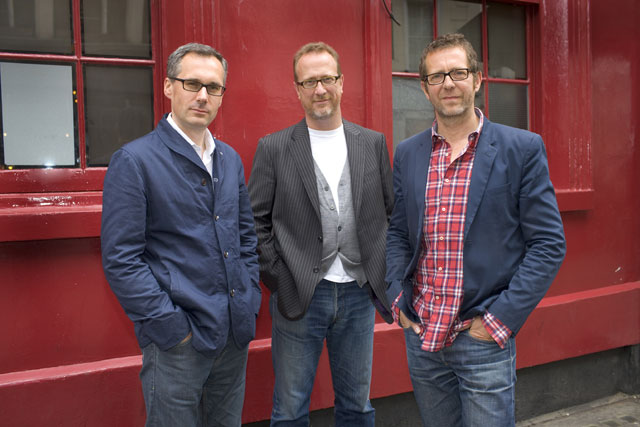 Instinctively, you know what matters to an agency from a few seconds' perusal of its office space; the sheer love that some agencies expend to ensure their people work in stimulating, inspiring environments is a brilliant marker of creative intent and a cultural fountainhead for all that the company stands for. It's clear from this week's feature where Wieden & Kennedy's priorities lie: in the pursuit of creative excellence.
It's equally clear that for some agencies, creativity has to take its place alongside process, with a working environment that has a sharply defined, contained berth for the "creative" people, and blander, less inspiring spaces for everyone else.
In our commoditised advertising world, some agencies have struggled to keep championing creativity, to hold true to creative principles and make heroes of their creative stars. And they've found it even harder to empower all their people to be creative. You can read it in their offices.
Which brings me to BETC. In Paris, BETC occupies amazing offices, with a nightclub in the basement, beehives on the roof terrace and floors of intriguing, exhilarating spaces in between. And it all adds up to a tangible creative confidence ... much like how you feel when you're inside W&K.
Creative obsession, in the broadest context (art, design, fashion, music, architecture ... not just advertising), is the BETC DNA. And now it's injecting that DNA into London. Or hoping to.
BETC London certainly has no grand claims about a new approach to advertising, a new business model, or even a preoccupation with digital. What a relief. Instead, and with great emphasis, its focus will be on creative integrity. And it's that, the agency says, that will really make it stand out in London.
It's a bristling thought, this idea that there's a gap in the London market for a creatively principled agency. There are some fine creative agencies here, of course, and the BETC guys are very clear about that. But they're certain there's room for another. I think they're right: we're not bloated with creatively-led agencies. We need more.
But it's a bold ambition for BETC, which has chosen a thoughtful and experienced, rather than dazzling, management team to lead its first off-shoot agency. The Parisian office has set an extremely high benchmark for its baby to meet. But Remi Babinet is convinced that there's something new to be found in the idea of "blending Parisian creativity and elegance with the intelligence, pragmatism and slight madness of London". I can't wait to see their London offices.

Claire Beale is the editor of Campaign