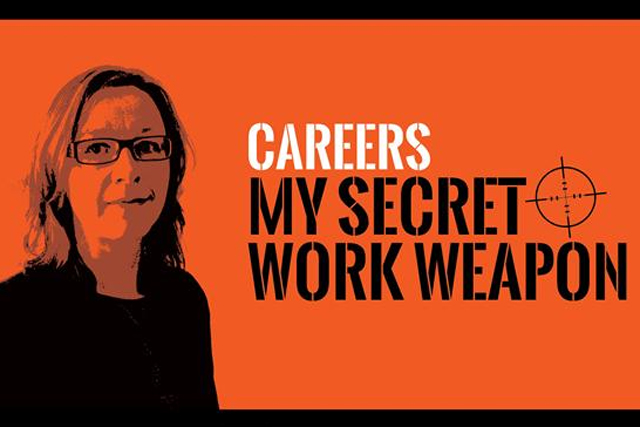 I guess I could have gone for shoes (Chie Miharas being my all time favourites), or I could have said staying focused – not letting myself dwell on the endless challenges and tasks I want to or need to resolve.
But my secret work weapon is even simpler: just smile. Of course, I must admit I don't do this nearly as much as I should, but I notice other people using this weapon and nudge myself to do likewise.
The wonderful thing about work is that it is challenging, demanding and with that, at times, frustrating. But it is so much better if you, and others around you, smile.
We all know that smiling is good; it gives you a good feeling, and seeing other people smile makes you smile. But have you ever noticed how people don't smile? Not at work, anyway – because work is serious. You're either having a big strategic discussion that will shape your business for the next 10 years or you're fire-fighting. Either way smiling seems totally inappropriate.
But I reckon that if we all just smiled a little more, then work would be just that little bit better. You'd get a few more ideas in the big strategic stuff and it just softens the tension amid the fire-fighting. Have a go.