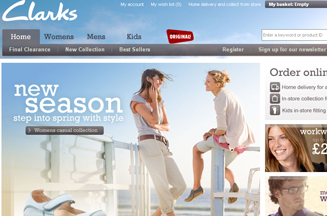 Accdording to Nielsen Media Research, the shoe retailer spent £6m on media over the past 12 months.
Clarks launched its autumn and winter campaign at the end of last year and its strategy has been to encourage people to choose shoes with their feet, not with their eyes.
According to Companies House the company increased sales to £1.05bn for the year to January 2008 and is focusing on international markets such as India and China.
While several shoe retailers, including Faith and Stylo, have gone under during the recession, Clarks' international business has been reportedly continued to perform well.
According to Verdict, Clarks had a market share of almost 10% in the UK last year. The research company expects the UK shoe market to be worth £5.48bn this year, which would be 1.9% smaller than in 2008.
The brands winter TV campaign, created by Abbott Mead Vickers BBDO, followed the journeys of people wearing Clarks shoes.