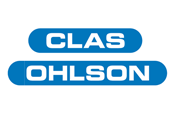 The store chain, which sells homeware, leisure, electrical and multimedia products, is planning to launch in the UK before the end of the year.

The successful agency will take on responsibility for all above-the-line advertising.

Peter Jelkeby, the director of operations at Clas Ohlson, is overseeing the tender.

He recently joined the company from Ikea, where he was the UK marketing manager.

The retailer has 88 stores across Sweden, Norway and Finland, and sales rose 9 per cent year on year in July to €440m.

It plans to launch its first UK store, at the Whitgift Centre in Croydon, South London, before expanding across the UK next year.

The winning agency will produce the retailer's first UK ad campaigns.

In the past, it has run campaigns in Sweden, the most recent of which featured products such as power drills and hammers toppling over in a dominos-like chain.