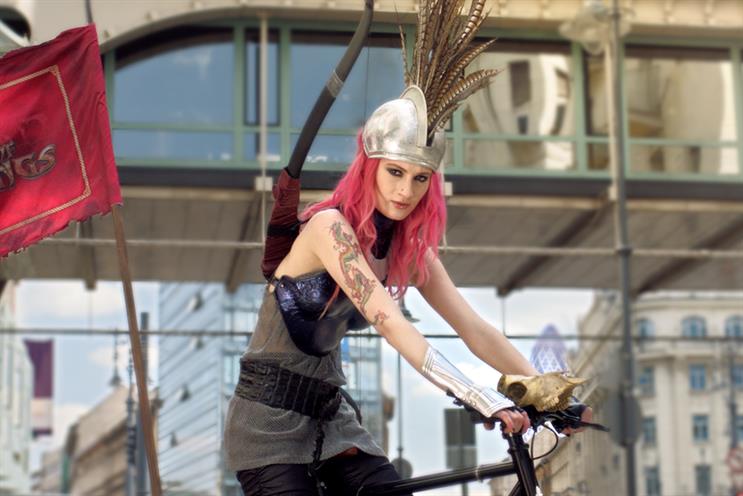 Elex Games, the developer behind Clash of Kings, is using media agency The Specialist Works to plan and buy the campaign, which will launch with a TV ad during the 9pm broadcast of Game of Thrones on Sky on Monday.
The Specialist Works will also deploy its service TV For Apps to monitor downloads of the app in real time and at what point a player returns to the app or starts an in-app purchase, so it can target and optimise the brand's media spend for the fantasy war game.
Elex Games also plans to use video on demand, mobile, tablet and online display, as well as Game of Thrones fan sites, to promote Clash of Kings in the hours and days after the TV ad debuts.
The Specialist Works will launch an outdoor campaign at leading London Underground sites, including a 360-degree wrap at Oxford Circus, featuring graphics on the floor, walls and ceiling in May and a 30-second cinema ad campaign during the Warcraft movie in June.
Clash of Kings, which was named Facebook's 2015 Game of the Year and claims more than 10 million registered users, does not have an official link to author George RR Martin's Game of Thrones series.
Jim Lewcock, the chief executive and founder of The Specialist Works, said: "This comprehensive campaign, working with multiple partners, has resulted in a highly targeted multi-platform activation. Our planning and attribution system will ensure we reach the key target male 25-44 demographic."
Qianya Liu, overseas marketing manager at Elex-Tech, said: "Clash of Kings is a key game for us and I am delighted with such an intelligent, well-thought out and highly targeted campaign."