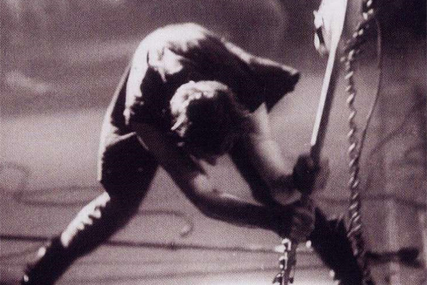 The campaign was created by Proximity and incorporates a microsite – thebigmonthofmusic.com – created in the form of an old vinyl record shop. It allows users to interact with a range of music-themed features.
Among the features on the site is a competition for music lovers to win £1000 worth of iTunes Gift Cards if they buy a set of the classic Album Covers stamps.
Other sections on the site feature information on all the bands and albums in the range and a poll asks users to vote for their favourite albums of all time.
The site will also be supported by a social media campaign that challenges users to create mini-versions of their favourite songs via a 140-character tweet. All efforts will be published on a dedicated Twitter account, @song140.

The limited edition set features 10 collectable stamps depicting some of the best-loved albums of all time.

Albums chosen for the set include 'The Division Bell' by Pink Floyd, 'A Rush of Blood to the Head' by Coldplay, 'Let it Bleed' by Rolling Stones and 'London Calling' by The Clash.