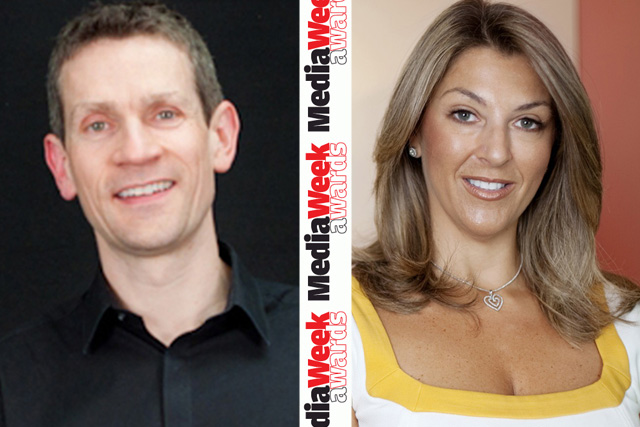 The celebrated leaders will spearhead the judging process for media's mammoth event, which this year will galvanise the views of more than 70 leaders from leading agencies and prominent media owners.

The culmination of the gala event's uncompromising five days of judging will play out in front of more than 1,400 executives on 23 October 2014 at the Grosvenor House in London.

Now in its 29th year, the Media Week Awards 2014 will include all its stalwart categories, including Agency of the Year, Sales Team of the Year, Media Idea, Media Brand of the Year and Rising Star.

There will also be the introduction of an award to recognise the Best Use of Data in the buying space, with the focus on transparency and efficiency for a business increasingly driven by programmatic trends.

Whether you are in the agency business or work for a broadcaster, publisher, producer or technology giant, this is the night for you.

MediaCom's Collins said: "Since I started in media, the Media Week Awards have been the event of the year, and they are the awards that everyone wants to win.

"With media campaigns becoming increasingly creative and connected and talent in the industry at an all time high, I am thrilled and honoured to be asked to co-chair this year's awards with Bruce."

Daisley said: "As the symbiotic relationship between media and technology becomes more apparent than ever, 2014 feels like the perfect time to be standing alongside Claudine for our biggest celebration of the year.

"I can't wait to get to get started reviewing the best work in the industry. The Media Week Awards is in a league of its own and it'll be fantastic to take part in choosing this year's winners".
Media Week's editor, Arif Durrani, said: "I am delighted to have Bruce and Claudine lead this year's awards process. As channels proliferate and agency remits expand, judging media awards is not getting any easier. But it is precisely the robust nature of the judging process that still sets the Media Week Awards apart.
"The hours and days spent toiling and debating are made easier by having great characters in the room, and, of course, by the promise of the best party of the year at the end of it. I can't wait to get started."
The deadline for entries to the Media Week Awards 2014 is 12 June.

For more information and to enter this year's awards visit http://www.mediaweekawards.co.uk/