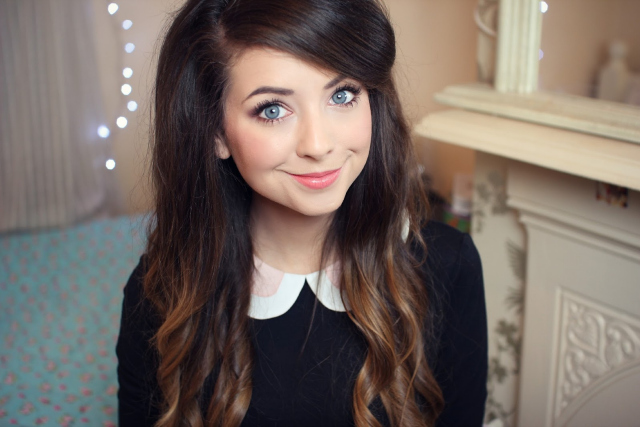 The executives are joined by new media stars such as PewDiePie's Felix Kjellberg,
Zoella, Alfie Deyes and Jamal Edwards in the annual Debrett's list of the 500 most influential people in the country.
The WPP chief executive, Sir Martin Sorrell, is predictably on the list, in addition to the director Sir Alan Parker, who learned his trade working on ads in the 1970s.
In addition to Work Club chairman Jon Claydon, the MediaCom chief executive, Karen Blackett, the former Interbrand chief executive Rita Clifton and Sarah Warby, the marketing director of Sainsbury's, a number of familiar names make the list.
Nils Leonard, the chairman and chief creative officer at Grey London, is the only advertising creative to make the list, which features the Adam & Eve/DDB founder and chief executive, James Murphy, the M&C Saatchi global chief executive, Moray MacLennan, the Abbott Mead Vickers BBDO chief executive, Ian Pearman, and The & Partnership chief executive and chairman, Johnny Hornby.
Joanne Milner, the chief executive at Debrett's, said: "It's a fascinating mix of people, and not entirely who you might expect. Every individual, though, demonstrates outstanding qualities of influence, achievement and inspiration."
Lindsay Pattison, the global chief executive of Maxus, is in the list, as is Spencer McHugh, the marketing director of EE, Syl Saller, the chief marketing officer of Diageo, Katie Vanneck-Smith, the chief customer officer and global managing director at Dow Jones, and Abi Comber, the recently appointed head of customer at British Airways.
While Debrett's is forever connected to the behaviours and codes of the ruling classes, the organisation wants to change its focus, and has established The Debrett's Foundation to promote social mobility.
Milner said: "I think now is the perfect time to consider how we can inspire the next generation of influencers, so that we can ensure that everyone, regardless of their background, has an equal opportunity to succeed.
"The Debrett's Foundation is our way of addressing this issue.
In addition to media, the Debrett's 500 covers 22 additional sectors, including architecture, education, sport, food and journalism.
Of the 500 names on the list, 311 are new. The youngest on the list is Malala Yousafzai, aged 17, and the oldest, the broadcaster David Attenborough, is aged 88.
The PR executives on the list include:
Alex Aiken, the executive director for government communications
Lord Bell, the founder, Bell Pottinger,
Jackie Brock-Doyle, the chief executive, Good Relations
Baron Chadlington, better known as Peter Gummer, who recently stepped-down as the chief executive of Huntsworth
Matthew Freud, founder of Freuds
Tony Langham, the co-founder, Lansons
Roland Rudd, founder at Finsbury
Stuart Smith, global chief executive at Ogilvy PR
Rachel Whetstone, the senior vice president for communications at Google