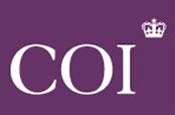 The appointment follows a three-way pitch held by the COI.
The campaign will highlight the creation of a scheme run by the Independent Safeguarding Authority, which will vet individuals working with children and vulnerable adults.
Simon Morrison, ISA head of communications, said: "This scheme is about helping to prevent abuse and has the potential to significantly improve the lives of children and vulnerable adults in the UK."
The ISA scheme has been created in response to the Bichard Inquiry, which made recommendations following the Soham murders.