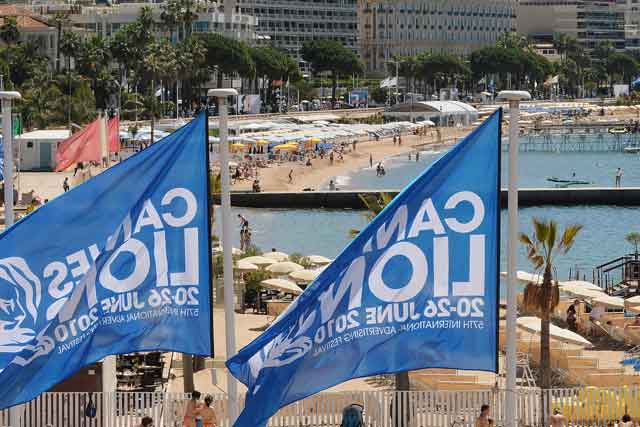 Clear Channel International is the official sponsor of the Outdoor Lion Awards. The ceremony takes place at the Palais des Festivals from 7 pm – 9 pm on Tuesday 19 June.
In addition Clear Channel is jointly hosting a private seminar at McCann's exclusive 'Rendez Vous' space at the Carlton Hotel on the afternoon of Wednesday 20 June, featuring Andrew Cracknell, author of 'The Real Mad Men', and former executive creative director of agencies including FCB, WCRS, APL and Bates.
Cracknell will be sharing his stories and insights from the 1960s 'golden age' of advertising and looking at how the period continues to influence today's industry. The session will be followed by a Q&A panel with Cracknell and Clear Channel Outdoor's chief executive William Eccleshare.
For this year's festival of creativity Clear Channel has also partnered with Nexus Interactive Arts and the social media specialist Buzz Radar to showcase the power of its dedicated digital media portfolio Clear Channel Play at the festival.
The creative capabilities of the Clear Channel Play digital portfolio will be on display throughout the festival with prominently situated digital screens providing delegates with a festival timetable, information and live updates.
William Eccleshare, chief executive of Clear Channel Outdoor, said: "For the last three years we have supported the Cannes Lions as part of our commitment to championing great creativity. As a pure-play advertising medium the quality of the creative plays a fundamental role which, when combined with context, timing and audience insight, leads to truly effective out-of-home campaigns.
"I'm looking forward to celebrating this year's Outdoor Lions winners - there's nothing better than seeing advertisers expanding the boundaries of what our medium can do. At Clear Channel, we are committed to investing in digital through our new Play brand, but we will also need the creativity community to truly embrace the new opportunities digital presents so it becomes the norm."
The Cannes Lions festival runs from Sunday 17 June to Saturday 23 June.