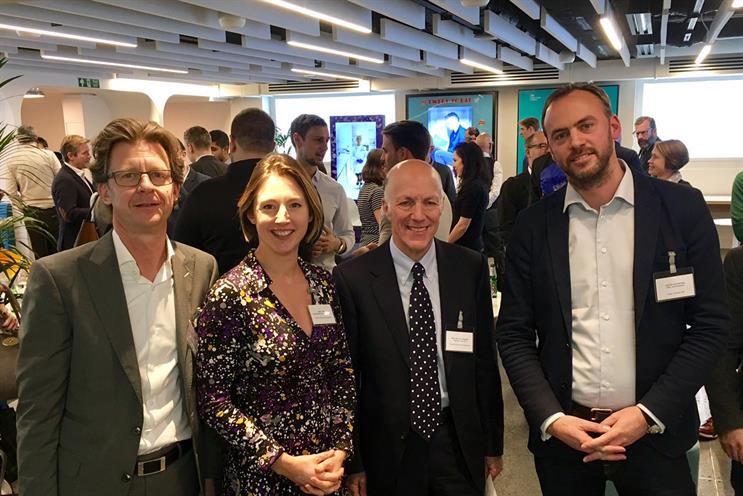 From March the first iteration of this offer will give UK media buyers the ability to reserve a fixed volume of inventory at a fixed price, an "automated guaranteed basis".
Clear Channel's clients currently have access to buy audience-based packages across Clear Channel's digital-out-of-home network in Brussels. The service is now being rolled out across the continent.
In the first phase of the March roll-out, UK buyers will be able to buy slots on Clear Channel UK's premium digital out-of-home offering, Storm, which has screens in 30 locations.
This will be followed by the addition of its digital retail portfolio across shopping malls and supermarkets and Adshel Live, the digital roadside out-of-home advertising network, giving the network a potential reach of 6,000 locations, clarified Justin Cochrane, Clear Channel UK's CEO.
The platform launched in Belgium on 9 January (the UK is the second market to get the solution), and since then, major advertisers who have used the solution include Beobank (via Blue 449 as the media buyer), Deliveroo (via Kinetic), and Mercedes-Benz (via ZenithOptimedia).
Other media buyers already using the offering include Space, Posterscope, Outside and Outdoor Service.
At the launch event today William Eccleshare, chairman and chief executive of Clear Channel International, said: "Programmatic has completely changed the way we sell and how the medium is bought." He described the programmatic initiative as Clear Channel's "big bet on the future".
Eccleshare said Clear Channel has invested a seven-figure sum in building the platform. He continued: "We have put more in this as a project than we have into any other anywhere in the world. The biggest reason is that is it makes our medium easier to buy and we as a media owner must embrace anything that removes barriers to purchase."
Clear Channel is aiming to be able to programmatically trade 100% of its supply across key products and markets by the end of 2017 but will initially focus on digital OOH inventory because it has the added capability of real-time campaign adaptation and delivery.
Stefan Lameire, chief customer and revenue officer, Clear Channel International, said: "Our vision is for one technical programmatic platform, which can be shaped and adjusted by market to suit the specific local buying needs of our customers."
Once automated guaranteed trading has been launched across the business, Clear Channel plans to assess where and when it will release inventory to biddable marketplaces, Lameire added. "We will also enable media buyers to layer on their own audience data to further enrich the targeting process."
What is a guaranteed offer?
"What we wanted to do was to highlight the distinction between our offering and automated bidding," explained Cadi Jones, commercial innovation director at Clear Channel.
"To walk you through the process: say you wanted to advertise on locations near schools in Brussels at lunchtime, on Monday. You can enter those parameters and if you accept the price, you press buy and you're delivered the inventory at that rate."
When asked when the platform will offer inventory available in real-time, Jones said: "We're still at phase one but we are looking to move towards a more measurable and accountable space. It does depend on the data available."
Difference from online advertising
Unlike online ads, Clear Channel's offering will continue to rely on third-party audience data (namely, Route in the UK). "It's not analogous to digital in that it does not have real-time audience measurement data, but will work from the data we have," said Eccleshare.
Clear Channel is also keen not to repeat the mistakes made by online programmatic platforms. "We realise the importance of transparency, in that we learn from the mistakes of online advertising," added Lameire.
"We also aim to create value with this launch, not just an extra trick. Which is why we decided to build our own platform so we could continue to control what we sell, to whom we sell it to and where we sell it."