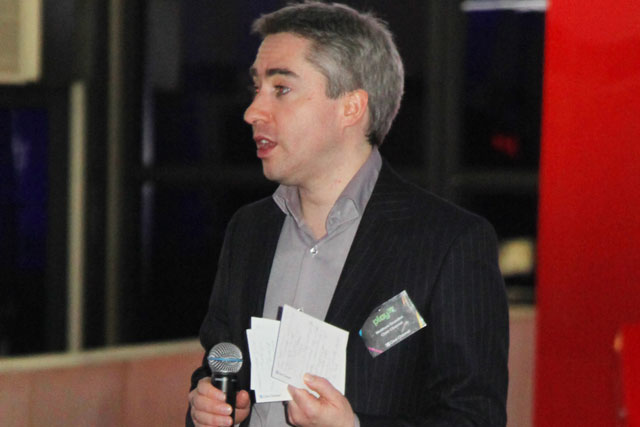 Yesterday Campaign revealed Clear Channel Outdoor had won the contract for the six regional Westfield malls outside of London and plans to convert its entire outdoor estate to digital media.
Clear Channel said digital revenues for the overall UK market were £30.6m in the third quarter of 2011, up 29% year on year, as advertisers such as Kelloggs, Channel 4, Camelot and UKTV took advantage of digital outdoor's flexibility.
At a launch event for more than 150 executives from media, creative and digital agencies last night Matthew Dearden, chief executive of Clear Channel UK, said he wanted brands to "play" with the possibilities of Clear Channel's digital estate.
Dearden said: "The idea is to get away from talking about the format and talk about a format and talk about the benefits. The scale we now have is important. We want creatives to understand we have a viable proposition to talk about."
Digital is a big part of Clear Channel's strategy and earlier this year the company promoted sales controller Cennydd Roberts to the role of head of emerging platforms and unveiled its plans to install digital six-sheets on London roadsides.
By the end of 2012 Clear Channel will have more than 750 digital screens including its socialite network in bars and pubs, 48-sheets in London roadside and small format digital in Birmingham Airport.
The Play brand will be rolled out across Clear Channel International as the company expands its digital portfolio and Dearden said the brand represents Clear Channel's "digital ambition".
Follow Maisie McCabe on Twitter @MaisieMcCabe