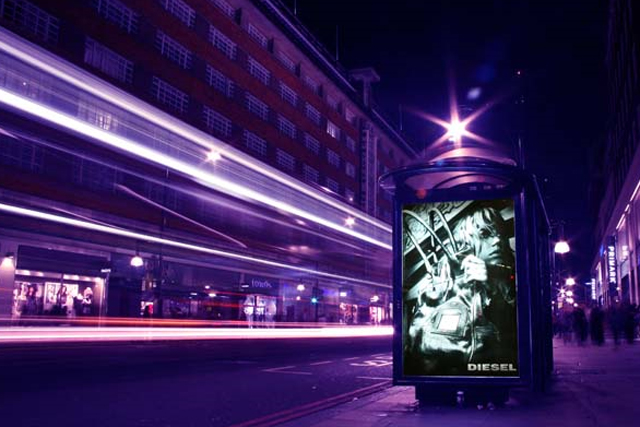 According to Clear Channel Outdoor's quarterly results international revenues were $401.1m in the three months to 30 September 2011, up 11% year on year and a rise of 5% if the impact of revenue exchange rates is excluded.
Clear Channel Outdoor said the revenue rise can be attributed to higher street furniture revenues across most of the company's markets, particularly China, due to improved yields and additional displays.
No specific details were given for the UK business but Clear Channel said billboard and street furniture revenues grew in France, reflecting mainly increased national and local sales, and improved rates on billboards led to higher revenues in Switzerland.
Global revenues at Clear Channel Outdoor were $748.5m in the three months to 30 September, up 8% year on year from $695.1m in the three months to 30 September 2010.
Clear Channel uses Obidan (defined as consolidated net income (loss) adjusted to exclude non-cash compensation expense and income tax benefit (expense), other income (expense) – net, equity in earnings (loss) of nonconsolidated affiliates, gain (loss) on marketable securities; interest expense; other operating income (expense) – net, deals and allowances and impairment charges) as its measure of profitability.

Obidan at the international division was $72.3m in the third quarter 2011, up 15.9% from the same period in 2010. Excluding the effect of foreign exchange international revenues would have risen 10%.

The consolidated Obidan for the company as a whole was $188.8m in the three months to 30 September 2011, up 7% from a consolidated Obidan of $176.0m in the same period of 2010.
Last month Clear Channel appointed MTV co-founder Bob Pittman as chief executive of CC Media Holdings and executive chairman of the Clear Channel Outdoor Holdings board of directors.
Following the release of Clear Channel Outdoor's quarterly results last night, Pittman said: "We are pleased with the Company's performance this quarter, both in the Americas and internationally.
"Looking ahead, I am excited about this opportunity to work closely with [Americas chief executive] Ron Cooper and [international chief executive] William Eccleshare to learn more about what else we can do to realize the full potential of our outdoor advertising businesses globally – especially in such innovative growth areas as digital displays."
Clear Channel Outdoor UK has been enthusiastic about the expansion of its digital footprint and last month Clear Channel announced the launch of a network of 100 digital six sheet screens on the roadside in London.