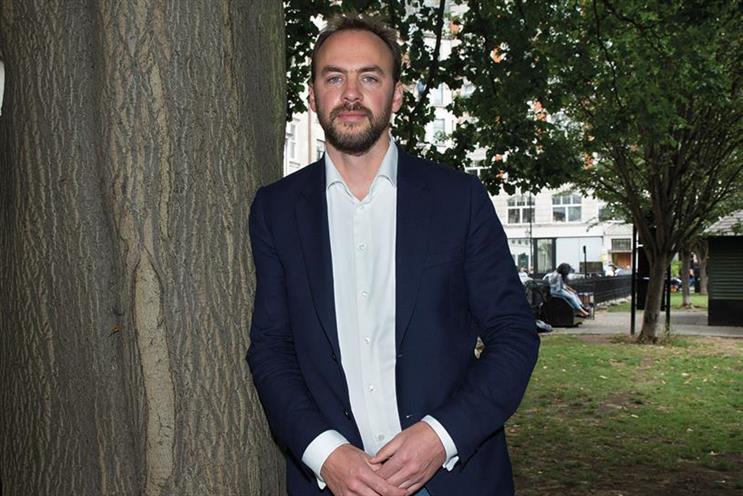 Clear Channel is returning to treating Europe as a single region, following the outdoor media company's separation from iHeartMedia.
The change, led by worldwide chief executive William Eccleshare, departs from the previous arrangement of having southern Europe reporting to Latin America president Aris De Juan.
Eccleshare has promoted Justin Cochrane to Europe chief executive from UK and Ireland boss, giving him overall responsibility for strategy in the region.
Cochrane will still oversee the UK, which will be led by new joint managing directors Richard Bon and Will Ramage, formerly chief revenue officer and chief investment officer respectively.
Eccleshare told Campaign that he saw big opportunities for growth in countries such as Sweden, where Clear Channel is the market leader and the outdoor medium has "real momentum".
The company is number two in France and Spain, where two years ago it took over the contract for Madrid's street furniture from biggest rival JCDecaux.
Eccleshare suggested that Clear Channel might embark on small-scale acquisitions in key markets following years of restraint under its former private-equity owners. He admitted that radio group Global had already cut a swathe through UK outdoor mergers and acquisitions, but claimed that "even after its moves, the market remains very fragmented" and he would not "rule anything out in the UK".
However, Clear Channel's change of circumstances is not expected to bring increased investment in its operations, Eccleshare clarified, arguing that its investment over the past few years had already been sizeable. It was, he claimed, more a matter of being able to make investments with a longer-term view than before.
Of Cochrane's promotion, Eccleshare said: "Justin has been paramount in driving digital transformation and innovation in the UK and Ireland, which has led to strong financial growth in the market."
The reporting changes extend to the sales operation, with chief commercial officer Chris Pelekanou adding Europe-wide customer engagement to his remit. He will report to Cochrane, as will Martin Corke, who has been promoted from marketing director to chief marketing officer for the UK.
Of the sales side, Eccleshare commented: "We increasingly talk about the impact technology is having on out-of-home rather than just digital screens. Technology is improving our ability to demonstrate ROI and take friction out of the sales process.
"We're making progress in programmatic, although it would be more honest to describe it as automated trading than programmatic. We've appropriated that programmatic language from online advertising, but we don't have the volume of inventory that online does. Nevertheless, moving to selling dayparts has increased our slots exponentially."
Cochrane joined the company in 2001 and rose through the finance and operations departments to chief executive in 2015. He has been chairman of UK outdoor media trade body Outsmart since 2016.
He said: "Outdoor is consistently outgrowing all other traditional advertising media, driven heavily by digital out-of-home, and this new structure gives us a strong platform to innovate and maintain our position as an industry leader."
The group's structure remains otherwise unchanged in that it is split between US and Caribbean arm Clear Channel Americas, under Scott Wells, and Clear Channel International. Within the latter, Latin America continues to be led by De Juan and China by Joseph Tcheng.
Having one leader across Europe is a similar arrangement to that before Matthew Dearden left the company in 2016, although Eccleshare told Campaign that during that time some countries had reported to him and some to Dearden.