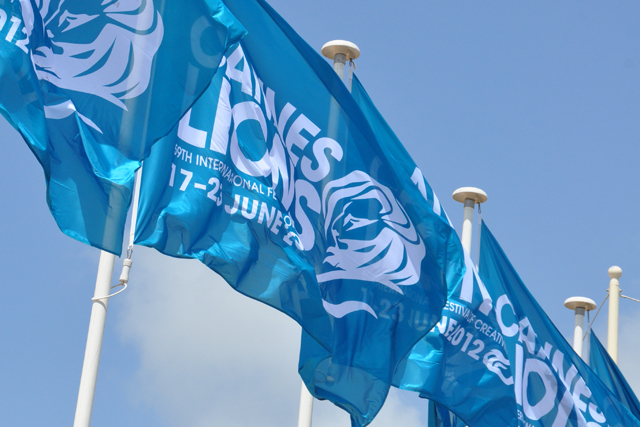 From 16 June, the outdoor media owner will launch #canvas, a Twitter-based marketing programme that will form the basis of a mural generated entirely from tweets.
Every day throughout the festival, CCO is inviting two key industry influencers to lead a debate about a creative topic using their own Twitter feeds and using the hashtag #canvas.
Influencers signed up to the programme include Mark Cridge, founder of digital and creative agency Glue. The best tweets from each day's #canvas debate will be collated and used to create a live, hand painted mural, located in the grounds of Le Grand Hotel in Cannes.
Using micrography (the technique of using text to form an image), artists will spend up to eight hours a day hand-painting the best comments, perspectives, observations and quotes on to a giant 16m x 4m canvas.
Social media visualisations of the #canvas Twitter content will be streamed on CCO's website, digital screens at the festival, and a high-resolution projection on to a separate 18m x 5m canvas located on the roof of the Le Grand Hotel, Cannes.
The projection canvas has been built specifically for the festival and sits at the highest spot on the Croisette, a spot never before used for advertising or media at Cannes Lions.
After the giant artwork is completed, a searchable gigapixel photo of the final image will be featured on CCO's website, allowing ultra-close up visual inspection, and the ability to find tweets using individual Twitter handles.
Paul Evans, marketing and planning director for Clear Channel International, said: "By engaging key influencers and some of the most innovative minds in the global creative and advertising community and beyond, our programme will not only inspire and rally extraordinary thought leadership, but we will go on to create a one-of-a-kind social media-fuelled piece of art.
"There cannot be a better real-world demonstration of how outdoor and social media are perfect partners."
The five creative topics debated next week will be:

Sun 16 June: Who owns the creative agenda?
Mon 17 June: Is creativity an art or science?
Tue 18 June: Is technology redefining creativity?
Wed 19 June: Has globalisation diluted creativity?
Thur 20 June: Should creativity be a bigger force for social good?