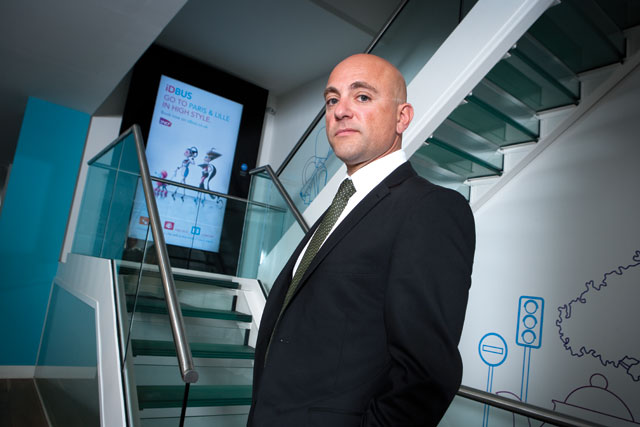 The move comes three years after the outdoor media owner launched its premium brand Storm, a more flexible digital out-of-home offering. Storm will now join Clear Channel's creative services team Create to form a single national sales operation alongside Adshel, its retail proposition.
Under the new structure, all Clear Channel UK sales, marketing and creative services will report to Pelekanou, a former newspaper veteran who joined four years ago from Guardian News & Media.
Meanwhile, Storm's trading and agency sales resources will be integrated into a combined national sales team reporting to UK sales director Richard Bon.
Storm's managing director, Aimee McKay, will take on the new role of client partnership director, and has been tasked with leading Clear Channel's commitment to collaborate more effectively with advertisers.
Louise Stubbings, sales director at Storm, will become creative director. She will lead the Create team and is charged with transforming it into Clear Channel's digital innovation and content division.
Sarah Speake, the chief marketing officer, will leave Clear Channel after 18 months in the role and hands over marketing duties to Martin Corke, the UK sales director, who will become Clear Channel UK's marketing director.
A spokesman for Clear Channel said no-one is leaving the company as a result of the restructure, while the commercial team headcount has "substantially increased" over the last 12 months with growth in national and direct sales.
Clear Channel launched Storm in 2013 as a flexible digital outdoor service enabling sites to deliver two-hour targeted campaigns. Storm sites do not carry any Clear Channel or Storm branding, allowing for "full ownership" of the site by the advertising brand.
Justin Cochrane, the UK chief executive of Clear Channel, said: "We launched Storm three years ago with a remit to challenge the way super-premium digital out-of-home was bought.
"We achieved this through offering total ownership and true flexibility to advertisers – delivered on beautiful structures. Since then, we've launched the nation's largest digital six-sheet network Adshel Live and substantially expanded our retail proposition, bringing fully digitised networks to Asda and Sainsbury's supermarkets and our malls estate.
"With digital now accounting for over half our revenue, the time is now right to bring the expertise of the Storm and Create teams into our national sales operation. The result is a structure that maximises the benefits of the digital revolution in out-of-home for advertisers."