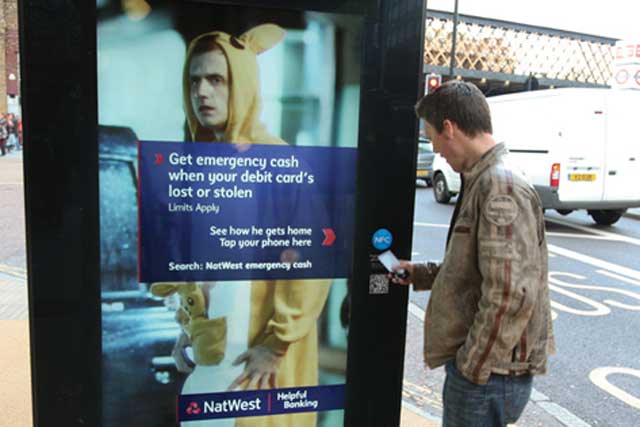 The new platform has been created to offer interactive content, social media integration and real-time content updates, while consumers can use their smartphones to download vouchers and promotions and help advertisers track responses.
According to Clear Channel, the new network will be the largest permanent mobile platform in UK outdoor media, with the upgrade focused on high streets and town centres with a full service launch in 2013 and has been established through technology specialists Eagle Eye Technology.
Matthew Dearden, Clear Channel chief executive, said: "Clear Channel is constantly looking at new ways to enable brands to meet people. We're very excited about the engagement opportunities mobile technologies offer to both advertisers and consumers.
"Mobile is the natural companion medium for out-of-home and this innovative platform builds on the outstanding audience and reach already offered by our market-leading roadside portfolio."
Ed Pippin, chief executive of Eagle Eye Technology, said "We are delighted to be working with Clear Channel to deliver this pioneering platform; we're well versed in helping game-changing companies stay ahead by enabling them to overcome the technical challenges of bringing their innovative ideas to market quickly."
Adshel is Clear Channel's national high street six-sheet network.