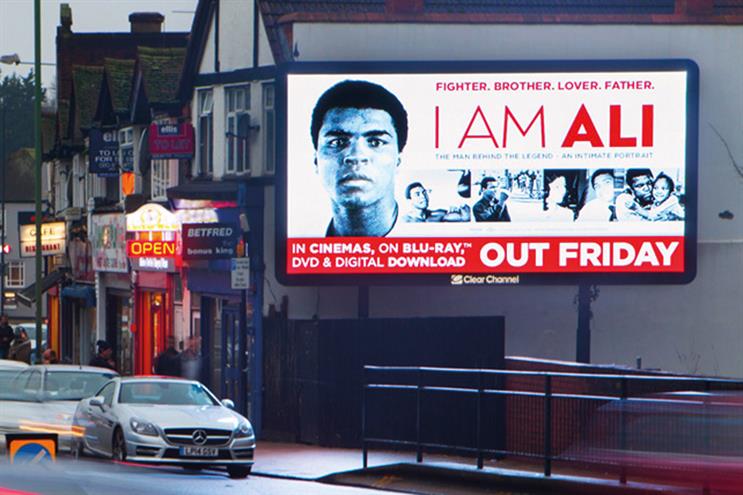 However, industry executives accepted that the move reflected how traditional print billboards are feeling the squeeze as revenues move to digital out-of-home. Insiders expect outdoor revenues could drop 5% across the market in the last three months of the year because of jitters relating to Brexit.
Clear Channel has written to the owners of 800 roadside billboards in the UK to give notice that it will not be paying their fourth-quarter rent, according to The Sunday Times.
The private equity-owned company maintained in the letter – seen by Campaign – that its decision was "dictated by circumstances beyond our control". It said "no reason" needed to be given under the terms of its contract but claimed the value of the billboards has been "materially reduced" as the rent now "exceeds" the advertising income it can generate.
Industry sources said Clear Channel's actions were not unprecedented, noting that Maiden made similar rent cuts a decade ago. The sources suggested some landlords could push back but Clear Channel may believe it can force through the measure because rival outdoor companies would not be prepared to offer higher rents.
A source familiar with Clear Channel's thinking said that the company is willing to have a "dialogue" with landlords. Clear Channel has been trying to reduce the number of traditional billboard sites that it manages in favour of more prime and digital locations.
One outdoor owner thought the move to cut rent looked like Clear Channel was seeking a short-term way to boost profits, warning: "This isn't a way to improve landlord relationships."
Clear Channel UK swung to a pre-tax loss of £1m last year from a profit of £8m a year earlier, although sales were up 3% to £144m, according to its latest accounts. UK revenues are likely to have taken a hit this year after Clear Channel lost the London bus-shelter contract.
Clear Channel's US owner has been looking at a possible sale of the debt-laden business. The company declined to comment on criticism about its rent cut.
A spokesman said: "Classic billboards continue to offer fantastic benefits to advertisers."