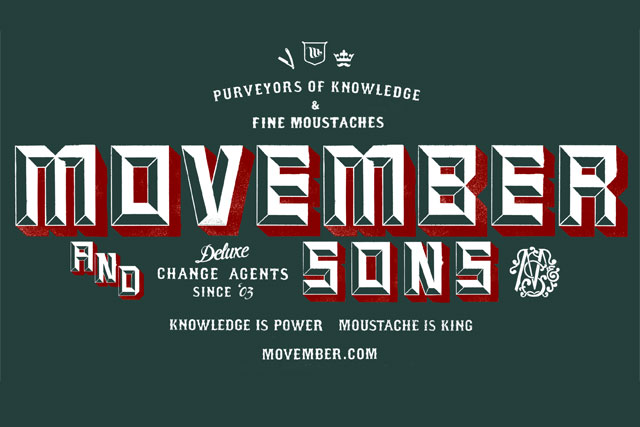 From 22 October, Clear Channel UK will support the Movember campaign by providing ad space on its Socialite network of hundreds of high-definition digital screens in urban pubs and bars for a three-stage advertising campaign to encourage both men and women to participate in Movember.
Men will be encouraged to become Mo Bros and grow moustaches throughout the month of November, raising sponsorship in the process.
Women can also get involved as Mo Sistas – supporters who can help by spreading the health message and encouraging men to live healthy lifestyles.
According to Clear Channel, this partnership represents the first time Movember has used out of home (OOH) advertising to raise awareness of the cause and Clear Channel UK will provide the charity with space for free.
Movember will aim to reach its key audiences at each stage of the campaign using different creative.
Matthew Dearden, chief executive of Clear Channel UK, said: "Our market-leading urban Socialite network of flexible digital advertising sites is the perfect format for Movember to deliver their innovative messaging to an engaged audience.
"The power of our unique network will ensure Movember's campaign reaches as many people as possible."
JC, co-founder of Movember, said: "We are humbled to have Clear Channel, who have been such a passionate Mo Crew over the years, generously give Movember its amazing spaces to have some fun with and create awareness for this year's campaign."
The news follows Clear Channel's recent hiring of Chris Pelekanou to the role of global commercial director.
Clear Channel was also one of the outdoor media owners who launched NFC enabled sites as part of Nestle's nationwide ad campaign.
Follow @nickbatten2