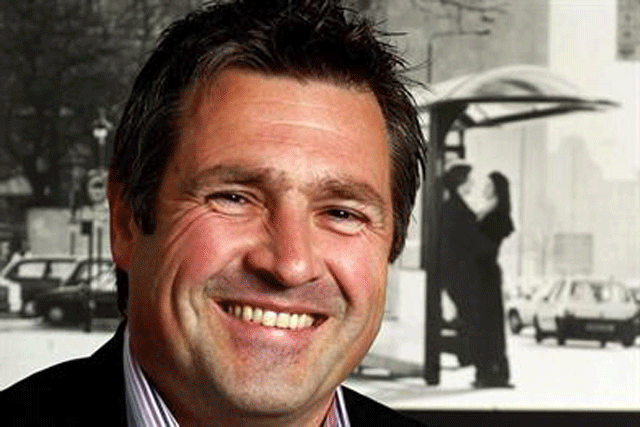 Following the departure of Adshel chief executive Steve McCarthy, Atkinson will join Adshel on secondment from 1 November until a permanent chief executive has been appointed.
In Atkinson's absence, Clear Channel's development teams will report to finance director Justin Cochrane and the sales, marketing and operations divisions will report directly to UK chief executive Matthew Dearden.
Dearden has also been appointed regional president for the UK and Ireland, and Terry Buckley, general manger of Clear Channel Ireland, will now report to him.
Atkinson was promoted to the position of chief operating officer in June. He joined Clear Channel as sales director in April 2005, before becoming group sales director in May 2005, and then managing director in 2008.
Before joining Clear Channel, Atkinson held various senior roles at Associated Newspapers, including commercial director of the newspaper, Ireland on Sunday, and head of trading, newspapers, at The Mail on Sunday
Dearden said: "Rob's leadership in the UK and within the Clear Channel International (CCI) group has been exemplary. This move is testament to the confidence CCI's leadership team has in Rob to take the lead in one of our key markets.
"I wish Rob well in this new challenge and look forward to welcoming him back next year with fresh insights from our colleagues in Australia and New Zealand. I am also looking forward to getting closer to our business and key partners in Ireland."
Adshel was formed in 1997 as a joint venture between APN News and Media and Clear Channel, and claims to have the largest street furniture coverage in Australia, with more than 14,700 illuminated ad panels.
William Eccleshare, president and chief executive of CCI, said: "Great international companies share and develop their best talent. Rob is one of our very best talents and I'm delighted he can support our Australian business at this important time.
"It is a measure of the strength in Matthew's UK team that we can spare Rob for the next few months until we find a permanent solution."
It is not the first time Atkinson has taken on an interim role. Prior to Dearden's appointment in July 2010, Atkinson was acting chief executive at the outdoor media owner following the departure of Barry Sayer in October 2009.
Atkinson said: "This secondment is a fantastic opportunity to share my skills and knowledge, while getting to grips with different business challenges and a new culture.
"I am confident I am leaving the UK business in good health and capable hands for the length of my secondment and I am looking forward to being part of our ongoing ambitious growth plans when I return."
Follow Maisie McCabe on Twitter @MaisieMcCabe