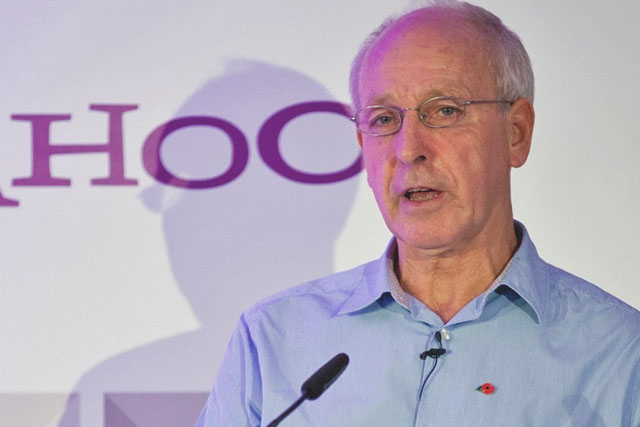 Cracknell delivered the keynote at Yahoo's Provoke Summit yesterday (8 November) as part of Internet Week in London.
In his speech he stressed advertisers should not get carried away with the "shiny, clever and elaborate" tools of the web or assume the consumer is as obsessed with the internet as they imagine.
He said: "We are all happy clicking on the web, and we depend on it to some extent, but we are dependent on amino acids and oxygen, but it doesn't mean we are obsessed by them.
"Don't let your cleverness or the elaborate cleverness of the web get in the way of the message – if you've got a great story just tell it. Whatever you are doing, remember you are trying to sell stuff."
Cracknell's keynote, on the subject of what advertisers in the digital age can learn from advertising's creative revolution of the 1960s, was then followed by a panel debate on whether the digital age has forgotten the art of storytelling.
Anrick Bregman, interactive director at Unit9, said storymaking methods have changed and getting the message across digitally is a harder sell than cinema or television ads.
Richard Morris, deputy managing director of Carat, agreed with Bregman, saying digital storytelling is more interactive and participatory than traditional advertising.
He said: "The bigger challenge for brands the level of competition in digital, with other people creating and sharing their own stories so it has to be compelling and seductive enough for consumers to get involved in it.
"TV has created legacy for clients to solve brand issues within the context of the TV ad. Most of the great ideas are more flexible than advertising. Our mantra is it starts with the idea."
Krane Jeffery, head of Yahoo Studio, said the digital giant's editorial offering enables the company to advise brands on how to fulfil their objective using audience data, and agreed the idea must always come first in advertising.
Cracknell used the debate to argue that advertising is "all a means to an end" and for "flogging boxes of stuff", questioning whether it should be all about "gathering information".
Follow Sarah Shearman on Twitter @shearmans