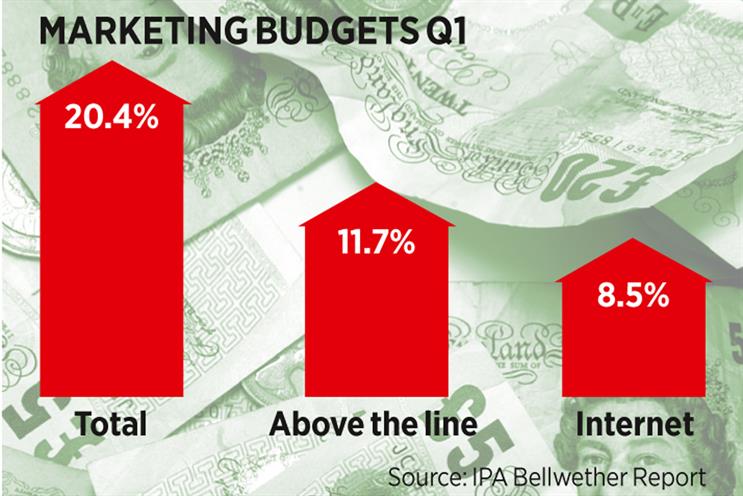 A net balance of 11.7 per cent of companies said they had increased their main media budgets in the first quarter of 2014, while only 8.5 per cent raised internet spend over the same period. Main media includes TV, mobile film, press, radio, cinema, outdoor directories and some online channels.
Overall, a net balance of 20.4 per cent of companies increased their marketing budgets in Q1 – the biggest growth since records began in 2000. The second-highest was in Q3 2013, when a net balance of 13.5 per cent increased their budgets.
The Bellwether Report cal­culates net balance by subtracting the percentage of companies reporting a downward revision from those registering an upward one.