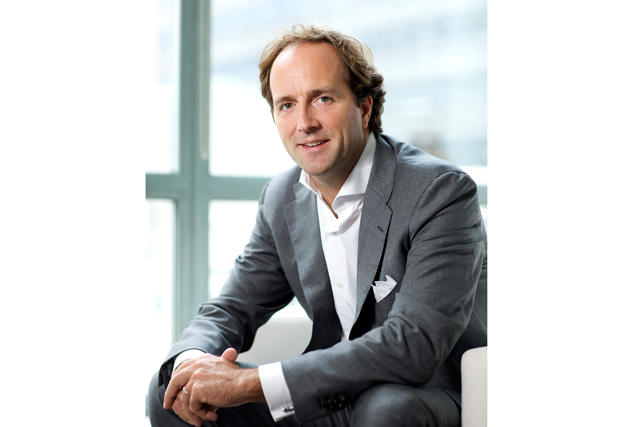 Euro RSCG is not a name that will be much missed on the global marcoms stage. Having struggled to overcome its relative anonymity since its arrival 21 years ago, the network has taken on the name of its Havas parent.
Its new incarnation as Havas Worldwide - "Euro RSCG was always a ludicrous name," an intermediary remarks - has some obvious advantages. For one thing, it gives a neater and tidier appearance to a disparate operation whose identity crisis is a legacy of growing through acquisition.
For another, it provides greater opportunity for better bonding and more of a shared vision among its 11,000 staff, as well as greater synergy between creative, media and digital.
David Jones, the Havas chief executive, claims that not only does the rebranding take integration to new levels, but it makes life easier for clients trying to achieve successful collaboration between their creative, media and digital specialists.
Clients, though, may need some convincing about the claimed benefits.
Matt McDowell is the Northern Europe marketing director at Toshiba, which has worked with Euro RSCG in Germany and Spain. He says: "The problem is that agencies internalise these issues too much. All that clients want is quality and value for money."
While this may be true, there is little dispute that Euro RSCG could use a higher profile. Described by one intermediary as "Championship rather than Premier League", the network is said to suffer from not having a signature account and owning agencies of varying quality.
At the London agency, the success of Russ Lidstone, the chief executive, in getting on to pitchlists is hampered by the fact that a lot of its best work, notably for clients such as Pernod Ricard, is not seen in the UK, industry onlookers claim.
Will a new name improve matters? "It tidies things up," Peter Cowie, the Oystercatchers managing partner, comments. "But it's not a game-changer. Clients' only real concern is the quality of the people they work with."
Some, though, believe the Havas move is in tune with what clients are demanding. "Increasing numbers of them are looking for integrated solutions," Stuart Pocock, The Observatory's managing partner, says. "With budgets flat, marketers want more from their agencies while paying for less people. The question is: can networks really do it?"
Moreover, the emphasis on its integrated structure presupposes that Havas Worldwide has the kind of offering that many big new-business prospects will want to buy.
"It's quite rare for big clients to review all their communication needs in one go," an intermediary points out. "Groups like Ogilvy recognise this by having a number of separate doors through which clients can walk and which allows cross-selling to take place."
Meanwhile, there is the question of whether the Havas name will resonate with enough clients well beyond its Paris base. "I thought Havas was a South African company," Jeff Dodds, Virgin Media's executive director, brand and marketing, confesses. "Euro RSCG is a much more familiar brand to me."
So is a name change pointless? "Not necessarily," he adds.
"As long as there are sound strategic reasons for it rather than superficial ones, and as long as those reasons are explained properly to clients, that's fine," he continues. "After all, consolidations and name changes happen more often in advertising than just about any other industry in the world. Us clients are pretty relaxed about it."
INTERMEDIARY - Kerry Glazer, chief executive, AAR
"On balance, the decision to rebrand Euro RSCG as Havas Worldwide is a positive one. It will raise the Havas profile and make clients aware of it in the same way that they are aware of WPP or Omnicom.
"Euro RSCG was a mishmash of agencies, and drawing everything under the Havas brand is bound to increase a sense of kinship among staff. Ogilvy and McCann Worldgroup have become really good at bringing about genuine cohesion between their operating companies.
"All that concerns clients is working with good agencies. They care more about the output than the agency network structure."
CONSULTANT - Keith Hunt, managing partner, Results International
"The rebranding of Euro RSCG makes sense even though it's very unusual for a 'go-to-market' name to be that of the holding company.
"The change is in line with the clear trend among clients for an integrated approach from their agencies. It is being driven by procurement, which prefers a small number of suppliers with which to negotiate in order to deliver efficiencies.
"The Havas Worldwide offering will help it win clients that want to engage with a single network. However, the success of the rebranding will very much depend on the reorganisation going on behind it."
AGENCY HEAD - Moray MacLennan, worldwide chief executive, M&C Saatchi
"In the short term, the rebranding of Euro RSCG is more of an internal benefit. But it could be good for clients in the long term as they start benefiting from quicker and simpler lines of reporting and operating.
"But the change has to be more than cosmetic. If it isn't, then people will think that Havas is just looking for the answer to a problem.
"The big advantage of the rebranding is that it brings simplicity and helps Havas deal with legacy issues brought about by growth through acquisition. These have led to complexity, bureaucracy and politics."
CLIENT - Matt McDowell, marketing director, Northern Europe, Toshiba
"It's possible for agencies to internalise these issues too much, when all clients want is quality and value for money. Are networks that do this making a genuine effort to change their cultures, or does it spring from a need to attract new clients? I would guess that, in most cases, it's the latter.
"However, there are only a handful of big global brands, like Apple, that are centrally managed. A far more common approach is the one that we have adopted. We have a pan-European marketing strategy, but it's very fragmented and reflects different languages and cultures."