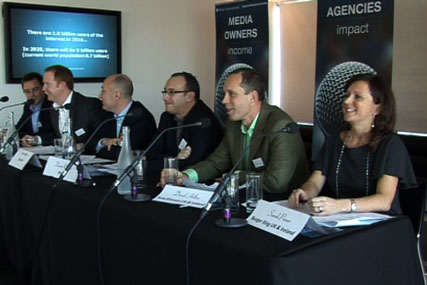 Speaking at last Friday's Big Digital Debate, created by News International and organised by Haymarket Brand Media, Sarah Power, the marketing director of Burger King UK & Ireland, said: "I'd like to see more qualitative data – the problem with digital data is that it doesn't give you anything about the consumer. I'd like to see fewer graphs and more focus on real consumers interacting with our ads."

David Hilton, the marketing director at Sony Ericsson, and also part of the panel debating in front of an audience of clients and agency people, added: "I'm frustrated with the notion that all things digital are measurable because they're not and, even when they are, it's not always useful."

Other issues raised at the debate, which also featured panel members including Stephen Haines, the UK commercial director at Facebook and Alex Hole, the digital commercial director at News International, included the impact of the introduction of paid-for content online.

Hole argued that NI's paywall introduction across The Times online content was potentially increasing the value of its audience for advertisers: "Response rates and click-throughs [on ads] have gone through the roof. We have seen increased rates of 100% to 180%, which shows the value of the paid-for subscriber."

However, Hilton seemed more sceptical over the value of a paid-for online product against free. He said: "It's early days for paid-content [online] and I'm not sure it's important to us whether it's paid for or not, or that it's about value versus volume. It's the most relevant context I want my brand to be in."

The panel, also including Grant Millar, the managing director of Vizeum, and Daren Rubins, the managing director of PHD, went on to debate subjects such as the value of peer-to-peer marketing, alongside, or against, paid-for advertising, and the need for advertisers and agencies to implement integrated structures.

A feature-length report on the event will run in the 3 December issue of Campaign.