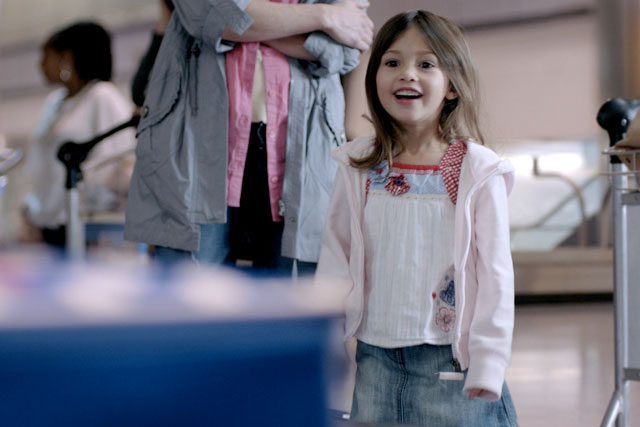 Like the 12th floor at the Ogilvy offices in London's Canary Wharf, the agency of the same name that has just scooped the British Airways global digital account doesn't exist.
At least not in tangible form. The 12th Floor is more a wry comment on a consortium of communication specialists coming together in virtual form under the OgilvyOne umbrella to meet a wide-ranging client brief. And maybe to put down a marker for the future.
Of course, the idea of company "dream teams" is nothing new. Over the past decade, Sir Martin Sorrell, the boss of OgilvyOne's WPP parent, has overseen the establishment of Team Samsung, Team HSBC and Team Vodafone.
Only last month, WPP set up Team News, a multidisciplinary unit drawn from across its agencies, in order to nail News International's £28 million account.
Such arrangements have had mixed fortunes. Virgin Media's two media specialists, Manning Gottlieb OMD and Goodstuff, last year set up Fifty6, a bespoke agency to cope with their client's complex requirements. "It works brilliantly," Jeff Dodds, Virgin Media's executive director, brand and marketing, says. "I couldn't do without it."
However, WPP's tenure of Samsung's global account ended after less than a year in October 2005 amid reports that it caused destructive internal rivalries.
Team Volvo, set up in 2010 with staff from the Volvo agencies Euro RSCG 4D, Arnold and Sapient-Nitro, was disbanded at the beginning of this year, with the account now being run out of Arnold Amsterdam. This followed a series of major personnel changes at the car-maker and its sale to China's Zhejiang Geely.
The 12th Floor, however, is a rather different proposition. Only one of the consortia, the e-commerce specialist eCommera, has any direct link with WPP, which has a minority stake in it.
The others were selected irrespective of WPP affiliations in order to offer BA a "best in class" bespoke solution.
Annette King, the OgilvyOne chief executive, claims it was the sheer scale of the BA brief that prompted the agency to look beyond its own resources. "Agencies can't always do it all themselves and they should be brave enough to admit it," she says.
She believes its bespoke offering could be the precursor to the way agencies answer what are becoming increasingly demanding client briefs. "We shouldn't be scared of doing this," she argues. "We should be brave enough to embrace it."
Whether what's happening is more an indictment of agencies' failure to develop a broad range of skills under their own roofs is a moot point. Jorian Murray, the chairman of Arnold Amsterdam who is the global brand director on Volvo, believes it to be the case.
"It's the reason agencies come together in this way," he says. "And it acknowledges the fact that it's a shortage of time rather than budget that's the biggest problem for many of today's clients."
At the same time, there's the worry that a bespoke solution can fail as participating agencies jockey for pole position on the account. King is adamant this won't happen with the BA assignment. "OgilvyOne will run it and will lead it," she promises.
She concludes: "This won't be a loose group of companies. The arrangement will have a clear structure. And we'll learn from it. Who's to say we won't add a 13th or 14th floor?"
Got a view?
E-mail us at campaign@haymarket.com
AGENCY HEAD
Annette King, chief executive, OgilvyOne
"Of course agencies should be developing their own technology skills. We certainly are. But if you want to keep up with the pace of change in such things as social media and e-commerce, then partnerships are a better way of doing so.
"Will these kind of arrangements happen not just in digital but across the range of advertising? It could go either way. But I think it helps if you can offer a 'best in class' solution rather than try to be the best at everything. However, it's important that agencies like ourselves retain our core creative and digital talent."
CLIENT
Jeff Dodds, executive director, brand and marketing, Virgin Media
"Fifty6, our bespoke media communications agency, is right for us because we're a hugely complicated company that's involved in a number of industries and we need a dedicated team that understands it.
"We have our own 'dream team' but we can also bring in other specialists if necessary.
"Nevertheless, I'm doubtful whether these sort of arrangements will happen more often in future. In times of austerity, when clients aren't flushed with money, they want to work with a few talented people. The chances are companies that want bespoke agency arrangements already have them in place."
AGENCY HEAD
Jorian Murray, chairman, Arnold Amsterdam
"Bespoke agency solutions are a fad and stem from agencies' need to reinvent themselves. Once they could stand back, watch which way client needs were going and staff up to supply those needs. That's now much more difficult to do because the speed of change has got so much faster.
"The advantage of a bespoke arrangement is that it gives clients access to a group of dedicated people. The disadvantage is that they can't move beyond that limited pool of talent.
"It will always appeal to certain clients such as media companies that need to get lots of work done."
AGENCY HEAD
John Owen, deputy chairman, Dare
"I think we'll be seeing more of this because it's a solution that's right for the times. Agencies have got to get better at collaboration because they don't do it as well as they should.
"Clients are far too stretched and it's a massive problem for them to manage multiple agency relationships. They would much rather have as few contact points as possible.
"It's not an easy thing to do and certainly not easy to pull off when you have a client as big as BA. Agencies will only succeed at it by being flexible as well as collaborative."