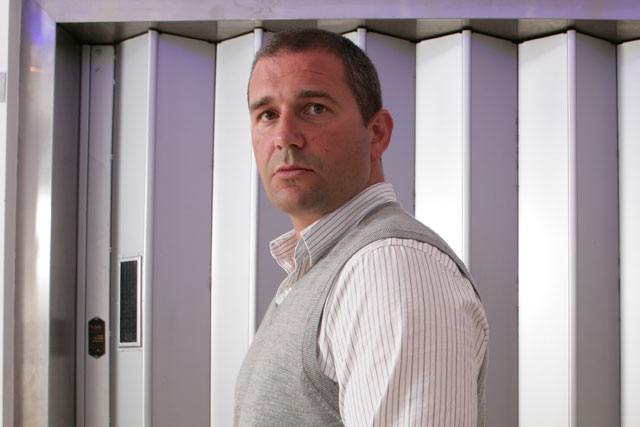 Like Billy Bunter's postal order, payments from clients to their agencies are often taking an awfully long time to turn up.
And, according to the Marketing Agencies Association, the gap between the agency invoice being sent and settlement being made has been increasing dramatically.
Feedback from members suggests that what used to be the normal practice of clients settling invoices within 30 days has gone. In some extreme cases, it can be up to 150 days before the money arrives.
Scott Knox, the MAA managing director, says: "We are seeing the worst payment terms in history and it has been allowed to go unchecked."
In truth, agencies are faring no worse than any other suppliers to cash-strapped companies intent on not parting with their cash until absolutely necessary. Nevertheless, the trend is impacting hard on the small and mid-sized shops that make up the majority of the MAA's membership.
Unlike their high-ranking counterparts, they often lack both the commercial nous to deal with cashflow problems and a finance director used to driving hard bargains with client procurement specialists.
Further down the ladder, life can be more difficult. The boss of an agency in the lower reaches of the top 50 says he once had to threaten a client with no more work unless a 5pm payment deadline was met. He also cites the fee negotiations with one of his biggest clients to illustrate the frustrating procedure of getting money on time even when payment terms have been agreed.
"I wanted 30 days, the client wanted 60 and we compromised on 45," he says. "The problem is that the client's financial systems are outsourced and it still takes 60 days to get an invoice processed. You end up in a position where you have to get stroppy."
Alex Hunter, the IPA's finance director, says: "We're finding that some clients are hiding behind chaotic internal systems and don't have the flexibility to realise that not all their suppliers are the same."
Getting some fairness back into the system won't be easy. Not least because the fiercely competitive nature of the business means there will always be an agency willing to accept extended payment terms.
However, Debbie Morrison, ISBA's director of consultancy and best practice, says: "Some innovative solutions are being discussed, particularly in marketing procurement, and include the introduction of various incentives to encourage faster payment."
Ian Millner, the MAA chairman, suggests more should be done to educate agencies not to enter into potentially damaging agreements. Hunter also believes they should ensure remuneration agreements include a compensation clause about late payment - and should not be afraid to evoke it.
What's more, he adds, payment terms should be thrashed out at the earliest possible stage: "There are pitches in which it has been preordained by the client that payment terms must be 90 days. That's poor pitching practice."
A less obvious upshot of clients waiting until the last minute to put the cheque in the post is the ripple effect this creates. Agencies waiting on their money are becoming increasingly unwilling to pay their own suppliers promptly.
"Like us, our suppliers tend to be small and need to be paid on time," the founder of a mid-sized London agency says. "We find ourselves being caught in the middle and being squeezed from both sides."
Got a view? E-mail us at campaign@haymarket.com.
AGENCY HEAD - GARRY LACE, FOUNDING PARTNER, BETA
"When we set up Beta, we found the problem of payment terms to be one of our biggest challenges. And there's no question the problem is getting worse as clients get increasingly demanding in this area.
"One problem is agreeing when the payment term should start. Should it be from when the work is signed off or when the invoice is submitted? It's not always clear.
"The absolute maximum time for payment should be 60 days. And even that should be the exception rather than the rule. Maybe the time has come for the IPA to be taking up this issue with ISBA."
AGENCY HEAD - NICOLA MENDELSOHN, EXECUTIVE CHAIRMAN, KARMARAMA; PRESIDENT, IPA
"Seventy per cent of Karmarama's clients are on 30-day payment terms, the rest are on 60 days and just one is on 90 days. If there's a genuine issue here then, of course, the IPA should take it up. But I'm not getting the impression from our members that late payment by clients is high on their list of concerns.
"What's happening is just a reflection of the times in which we're having to do business.
"It doesn't matter if you're an agency or a farmer - if you're a supplier, you're going to be treated by a client in exactly the same way."
INDUSTRY BODY HEAD - IAN MILLNER, CHAIRMAN, MARKETING AGENCIES ASSOCIATION; CHIEF EXECUTIVE, IRIS WORLDWIDE
"The problem of late payment, while steadily increasing, isn't widespread enough for us to be complaining to ISBA, which has always behaved responsibly over the issue. It seems to be worse among small advertisers who know that, with so many agencies in the market, there's always a deal to be done.
"Our job must be to educate agencies so that they don't get into agreements that could endanger their businesses and their cultures.
"Small agencies will always be the most badly affected because they don't have the in-house financial skills and are more inspired by creativity than commercialism."
INDUSTRY BODY HEAD - DEBBIE MORRISON, DIRECTOR OF CONSULTANCY AND BEST PRACTICE, ISBA
"In these straitened times, finance departments across all sectors are naturally trying to stretch payment terms to improve their own cashflow. And the same can be said of clients as it can of agencies.
"Clients recognise the problem that long payment terms can create, especially for smaller, boutique agencies, which, in turn, will have to stretch payment terms to their suppliers. This is now a fact of life for businesses. Agencies aren't being singled out. Payment terms are being extended across all clients' suppliers. It's just the reality of the world we're in."