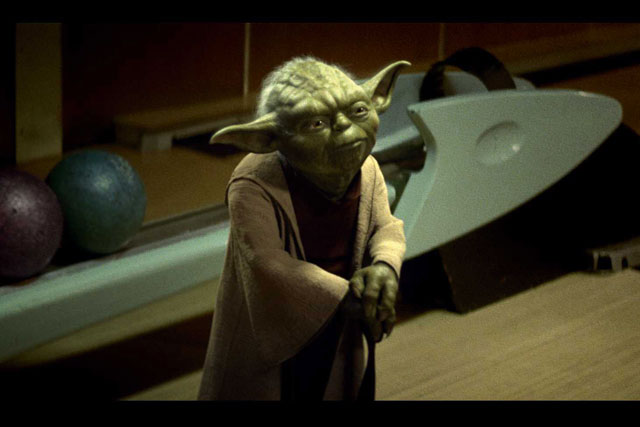 If recent events are any indication, major advertisers are taking the secateurs to their digital rosters like eager summer gardeners hacking back the effects of too much haphazard growth.
Just as a late spring followed by heavy downpours has sent plants out of control, much the same has happened to clients' digital arrangements, many of which are also showing signs of too much uncontrolled expansion.
So, last week's announcement by Vodafone UK that it is looking to prune the number of agencies sharing its £10 million digital business looks like a logical reaction.
So, too, do recent moves by Aviva and the Royal Bank of Scotland, which, within three weeks of each other, consolidated their digital assignments within Dare and M&C Saatchi respectively.
In some ways, what is happening is just a reflection of a wider trend. Advertisers are looking at how best to take the shears to agency rosters that can comprise hundreds of shops worldwide.
The problem has become particularly acute in the digital arena and is a legacy of the time when clients, struggling to cope with new communication platforms and technologies, simply hired another specialist shop to handle every new development.
In some cases, different divisions of the same company have been found to be using more than one digital specialist to carry out similar work. Peter Cowie, the Oystercatchers managing partner, says: "A client might tell us he has 20 agencies on his digital roster, only for us to find he has three times that number."
David Wethey, the Agency Assessments International chairman, believes more digital consolidation is certain. "Mainstream and integrated agencies that used to be hopeless at digital have upped their games considerably," he points out. "Meanwhile, client marketing departments have fewer people to manage multiple agency arrangements."
What's more, clients are looking for innovative ideas that can be communicated across a range of channels. And they are looking for those ideas from all their roster agencies, irrespective of their specialism.
Some believe the shake-out is the result of a "less is more" approach by clients as they put rosters under scrutiny.
Jeff Dodds, Virgin Media's executive director, brand and marketing, says: "It takes agencies a long time to understand complicated brands like ourselves and Vodafone and the commercial challenges we face. The general trend among clients is to have fewer agencies but that understand you better."
That is not to say the days of single-specialism digital agencies are numbered. And certainly not while social media, very much the territory of PR specialists rather than marketers, grows in influence. Mobile and search are also seen as areas where specialist expertise wins out.
But it may mean that digital rosters of the future will be smaller and the division of responsibilities between roster agencies more sharply defined.
"At a strategic level, clients need agencies like ourselves to weave everything together," John Owen, the deputy chairman at Dare, explains. "But they will still need the specialists such as web designers and builders to implement the strategy."
Tom Bazeley is the managing partner of Lean Mean Fighting Machine, a Unilever global roster shop that also works for Heineken in the UK. He says: "We may be a digital agency, but we don't build websites because we're not cut out for it. There are specialists better-equipped to do that - but they can't do what we do."
AGENCY HEAD
Tom Bazeley, managing partner, Lean Mean Fighting Machine
"I rarely come across clients who want an easy life working with a one-stop shop and I don't see any signs of a trend by any of them to trim their digital agency rosters.
"Inevitably, some agencies are strong in some areas and not in others. Clients know this and pick and choose an agency from the roster according to those strengths.
"As digital matures and budgets continue to rise, I think we'll see more of the larger clients assemble rosters of agencies that, between them, can exploit all the opportunities there are."
CLIENT
Jeff Dodds, executive director, brand and marketing, Virgin Media
"My biggest bugbear is that we still classify digital agencies as such and treat what they do as something separate. New figures show that digital spending has overtaken TV spending for the first time. It proves that digital is no longer an 'add-on' but is central to the success of any marketing plan.
"Our agencies are paid fixed fees and we don't care which one of them comes up with a big campaign idea.
"The trend is for clients to work with fewer agencies but ones that understand their brand and their commercial imperatives better."
AGENCY HEAD
John Owen, deputy chairman, Dare
"Just as London was first developed in a haphazard way, so have digital rosters. So it's inevitable that clients should be looking at how they work in the digital space. But not every client will go about it in the same way and the evidence is that they still need digital rosters.
"Digital agency is almost a meaningless term because there are so many different kinds. The problem for clients is how you weave an integrated whole from a plethora of specialists.
"Specialists will always be needed for implementation - but it will be to a defined blueprint."
AGENCY HEAD
Cilla Snowball, group chief executive, Abbott Mead Vickers BBDO
"Any good agency will have digital already infused and embedded in its offering, output and culture. We are making continuous investment in digital talent and capability right across our group.
"We are aggressive about using technology to target, engage and measure our creative output more effectively, and our hiring and development policy reflects this.
"Clients want tight, agile teams executing killer ideas. They don't want huge, cumbersome rosters.
"Will the generalists or the specialists win? As ever, the winners will be the agencies capable of creating the best, the biggest and most integrated ideas."