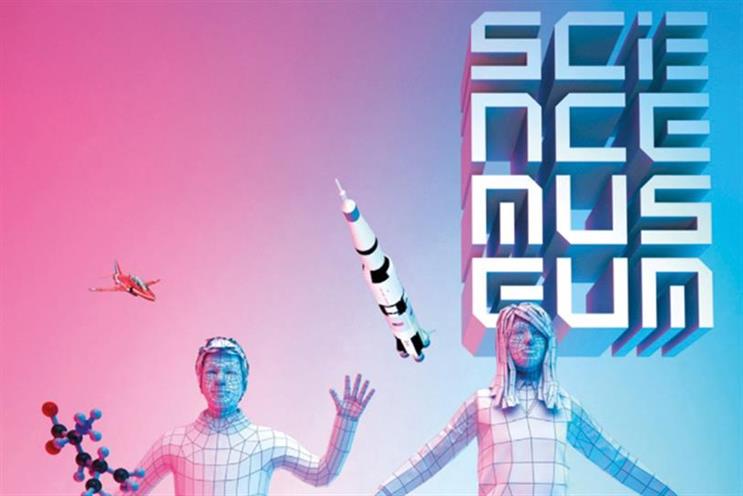 There was initial confusion over the process – the museum is not asking for three fully developed creative concepts, but is paying agencies £1,000 to own the IP of any ideas pitched. A museum spokesman explains: "Mentioning IP was an unusual step for us and we discussed our thinking with all potential bidders, so this misunderstanding is unfortunate. It was to recognise that we had created a very open brief where ideas were almost certain to overlap rather than through any intention to exploit original ideas submitted by unsuccessful bidders." But whatever the motivation, the move has sparked concern about the industry's future if such practices became commonplace. As Ian Pearman, the chief executive of Abbott Mead Vickers BBDO, says: "It may have been well-intentioned but the effect is the same. And somewhat ironic. I wonder how the scientific community would feel if we asked for the blueprints for their best inventions on condition that we'd keep the patents for a nominal payment."
Trade body
Debbie Morrison, director of consultancy and best practice, ISBA
"What the Science Museum is doing is wrong and shows it needs professional help in sorting out its practices and processes.
"It's one thing for a big advertiser to pay because they want work with which they can hit the market quickly and will offer a substantial amount to get what they need. It's quite another to expect creative ideas for £1,000.
"Pitches aren't just about the delivery of ideas but finding the right people to work with. We would never expect our members to ask agencies to sign away their rights in this way."
Lawyer
Brinsley Dresden, head of advertising and marketing, Lewis Silkin
"The idea that clients should own what agencies pitch to them is something of which we've seen quite a lot in the past few years and is the result of overweening procurement departments and the over-legalisation of the pitch process.
"US agencies are much more willing to draw a line in the sand than their UK counterparts and those that acquiesce in this are just helping create an environment that damages the industry's long-term health."
Trade body
Paul Bainsfair, director-general, IPA
"We're certainly seeing cases of clients asking for more than they would ever have previously dared. The £1,000 that's being offered to pitching agencies is laughable. It wouldn't even cover the cost of the people employed to work on the ideas. Also, paying for creative ideas you'll never use seems a crazy way to run a business.
"Clients should be looking for an agency they can work with that has the ability to do great work for them. That's not going to come from some quick ideas they've dashed off for a pitch, but by working with them. "
Trade body
Scott Knox, managing director, Marketing Agencies Association
"To ask agencies to tender for a piece of business, where all of the ideas presented by them then ends up being owned by the client, is such bad practice. To then add a token £1,000 as remuneration for those ideas is, frankly, insulting.
"If the Science Museum is genuinely interested in creativity and innovation, it should fully remunerate the agency it selects to work with for their ideas. In other words, pay for the ideas you buy. Any pitch process should be aimed at delivering a great relationship based on trust – this process does not start with that in mind."