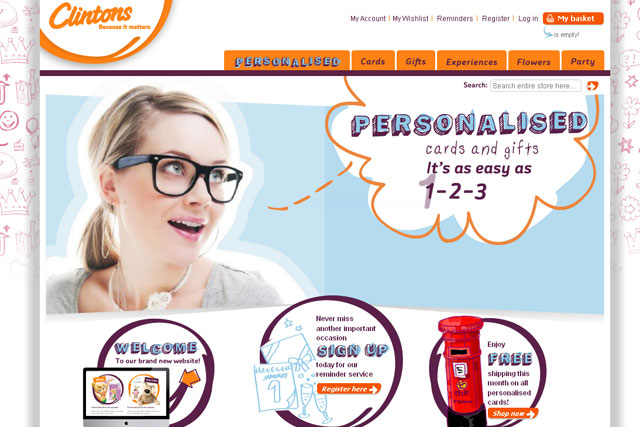 The move comes as Clintons plans to take advantage of the enhanced range of cards and gifts it offers online, which is now equal to what consumers can buy in its stores.
The revamped site, created by RedBox Digital, will now offer more than 7,000 personalised products, including flowers, cards, gifts and partyware.
As part of the more personalised service, customers will be able to upload photos of themselves, as well as text, onto cards.
Consumers will also be able to buy the retailer's entire card range online, as it moves to bring its overall offering "up-to-date".
The revamped site will include a reminder service alerting users to important dates to remember, and will also offer next-day delivery on all personalised gifts.
Clintons will be hoping the move will help it pinch market share from online card retailer MoonPig.
Clinton Lewin, group managing director, said: "As part of our overall rebrand strategy, this latest development is further testament to our commitment in delivering products and services that make our customer's journey relevant."
He said the revamp is "just the start" of the retailer's rebrand, which has so far included fitting four trial stores with a completely new layout and design.