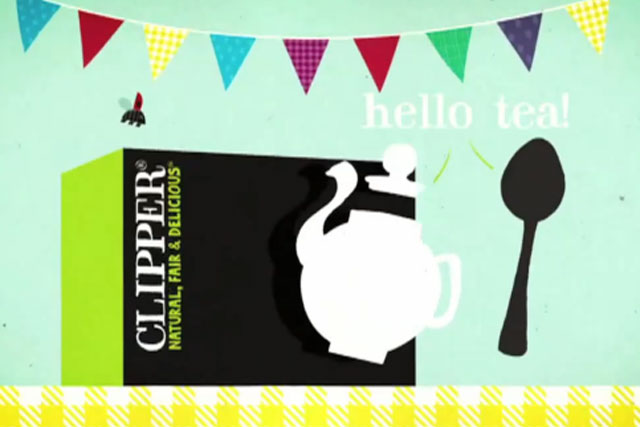 The ad, created by Wallace & Grommit maker Aardman Animation, will make its TV debut on Friday (27 April) and will be supported by on-pack promotion, free sample delivery, a social media campaign and a presence at UK festivals throughout the summer.
The 20-second commercial, part of a campaign by agency Warl, features a long line of mugs dancing past a box of Clipper Everyday tea while being filled with tea bags and hot water.
The agency hopes the queue of cups will reflect Clipper's position as the fastest growing everyday tea brand in 2011.
The commercial was voiced by Katherine Parkinson from the 'IT Crowd' and animated by Aardman Animation, who have worked with Clipper since its first national TV campaign in 2010.
Aardman has also previously produced animations and claymations for Yorkshire Tea, npower, Cheerios and Reggae Reggae Sauce ads in the past.
Iain Whiteley was the copywriter on the ad, working with art director Anna Tozer. The ad was directed by Daniel Cohen. The commercial was bought and planned by The Media Shop's Richard Huglin and Natalie Collins.