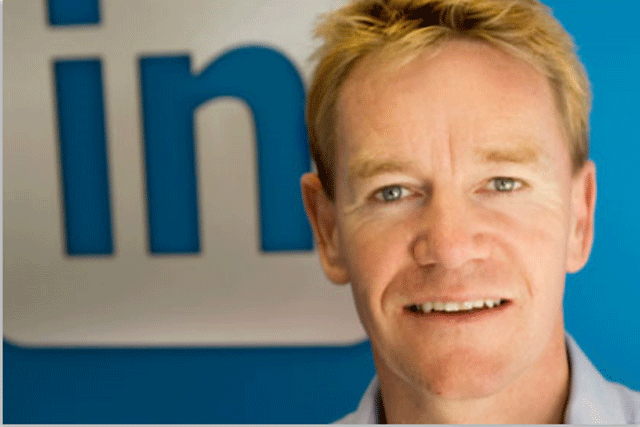 It is not known whether Punter has a job to go to, but he is believed to be looking to work with businesses and private equity houses as a consultant.
Punter, a former international chief executive of CBS Outdoor, joined LinkedIn in the position of managing director of marketing solutions across Europe, the Middle East and Africa in August 2010.
He was promoted to the global role in January and he was responsible for devising and implementing a global strategy to increase revenue and recruiting, and for training the marketing solutions division.
Punter's role helping brands, products and services reach professionals using the network, formed part of LinkedIn's push to bolster its marketing solutions business, which has a focus on business-to-business and premium-brand marketers.
According to LinkedIn's third quarter results total revenues more than doubled year on year to $139.5m (£84.6m), while marketing solutions, which includes ad revenues, increased by 113% year on year to $40.1m.
At CBS Outdoor and its predecessors for 14 years, Punter was appointed international chief executive in 2007, following the departure of Tom Goddard. He left CBS Outdoor without a job to go to in August 2009.
After joining CBS Outdoor predecessor TDI Advertising as sales manager in 1995, Punter was promoted through the ranks via sales director, group sales director, UK managing director, director of international sales, chief operating of Europe, and then chief operating Asia before taking the top international role.
Punter started his media career in 1987 as a display sales rep at the Daily Mail, before being promoted to the role of advertising sales manager in 1991. He left the Daily Mail to join TDI in 1995.
Neither Punter nor a spokesman for LinkedIn responded to requests for comment by the time of publication.
Follow Maisie McCabe on Twitter @MaisieMcCabe