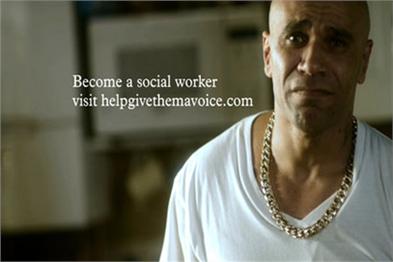 There's a fine line between the cash-strapped government forcefully persuading advertisers to share the cost of its campaigns and yanking adland's arm up its back. And in a week when reports have suggested COI could be replaced with a US-style "Ad council", there's mounting alarm that the line has just been crossed.
It's one thing for the government to stretch its strained communication budget by getting more for less, and preferably for nothing, according to senior industry figures who cite the prospect of the BBC running COI commercials as an example of the way the wind is blowing. But, they argue, it's quite another for the government to have advertisers co-fund its campaigns and to impose what would be a de facto "advertising tax".
"If politicians believe the ad industry should be financing such programmes, then they need to debate and vote on it in Parliament," an industry source says. " It's quite wrong to be slipping it through the back door."
Presented as an extension of Cameron's "Big Society", the idea is to base government communication on the Change4Life campaign promoting healthy living. The initiative is a partnership between the government and the food and drink industries. However, ad industry leaders fear the government wants to move beyond mere partnerships and that it will press-gang advertisers into line, using its power to impose sanctions on backsliders and silent dissent. What's more, there's a fear the government could use issues such as the Contract Rights Renewal mechanism as leverage, perhaps offering to scrap it in exchange for ITV running government ads for nothing.
Some also believe that attempts to force through co-funding of government campaigns would throw up all kinds of anomalies. For example, would a UK-headquartered drinks company feel dragooned into helping bankroll an anti-binge-drinking campaign for fear of what a run-in with the government might do to its share price when a similar company based outside the UK was under no such obligation?
Will the government expect the much-maligned financial services industry to take over funding of MCBD's tax Self Assessment campaign, which struck gold at this year's IPA Effectiveness Awards?
Will car manufacturers be compelled to fund road-safety campaigns? And who would decide which advertisers should be putting money into the Government's communications kitty and which should be exempt?
"Companies recognise their role in society," Euro RSCG London's chief executive, Russ Lidstone, says. "But there's a line between acting responsibly and being called on to supplement the welfare state."
Ian Twinn, ISBA's director of public affairs, points out that his members' budgets are already having to work so hard that there's little left with which to be charitable towards the Big Society. And he warns the government to think twice before having its material included in company mailshots. "I wouldn't want my message diluted by an external sponsor," he adds.
However, Tim Lefroy, the chief executive of the Advertising Association's, doesn't believe the government will go so far as to force co-funding of campaigns. It is much more interested in companies getting their corporate social responsibility programmes in line with Whitehall objectives, he claims.
Whether others across the industry can be convinced of the government's benign intentions remains to be seen.
Agency head - Guy Hayward, UK group chief executive, JWT
"Brands should be allowed to spend their money as they wish. It's not for the government to expect businesses to fund their communications - and they certainly shouldn't be bullying businesses into doing so. We've just had a decade of government bullying and we don't want to see it again.
"Of course, there are some areas - such as the promotion of healthy living and sensible drinking - where the aims of government and business can be reconciled. But I would worry that if this went further, sanctions would be taken against companies that didn't fall into line."
Client - Paul Fraser, marketing director, Dairy Crest
"We all have to connect with the 'Big Society' at some level because we're all part of it. But I'd be very wary of any joint funding of government campaigns because it's fraught with danger.
"Of course, there are some areas, such as promoting better road safety, where relevant brands can become involved and we in the food industry have been working closely with the government on better labelling.
"But there's a real danger that co-funded campaigns look as though the Government is favouring one commercial organisation over another - and that favoured company may well be a multinational rather than a small business."
Client - Mark Hunter, chief executive, Molson Coors UK; president, ISBA
"It's very difficult to know how to respond to a government initiative of this kind without knowing more about it.
"Is this a one-off idea or the beginning of a sustained strategy? A 'stop-start' thing would be an absolute disaster for business.
"If the government wants the help of advertisers, we, in turn, would want to be assured that it was stimulating demand in the economy.
"When anybody comes to me with a suggestion, I ask for clarity.
I always want to be certain that it isn't an idea that's going nowhere."
Association head - Tim Lefroy, chief executive, Advertising Association
"Changing people's behaviour comes naturally to the ad industry. We do it every day and with our kind of expertise, there's every reason for us to be involved with the Government.
"It's not about the industry paying for government communication but having the industry involved in initiatives like Business4Life and having companies tune their corporate social responsibility programmes accordingly.
"It's not good use of civil servants' time to go around the industry asking for favours. Of far greater importance is how the Government engages with charities as it moves into their arena."
- Got a view? E-mail us at campaign@haymarket.com