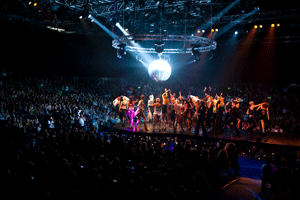 The ceremony will honour the fashion industry's elite designers and the country's most sylish stars and will include a headline musical performance and catwalk show.
Organised by Haymarket Exhibitions this is the second ever Clothes Show London. Haymarket Exhibitions managing director Gavin Brown said: "The Style Awards recognise the wealth of talent the UK has in the fashion and beauty industries."
The Awards take place on 25 June.
To leave a comment register and let us know your thoughts.