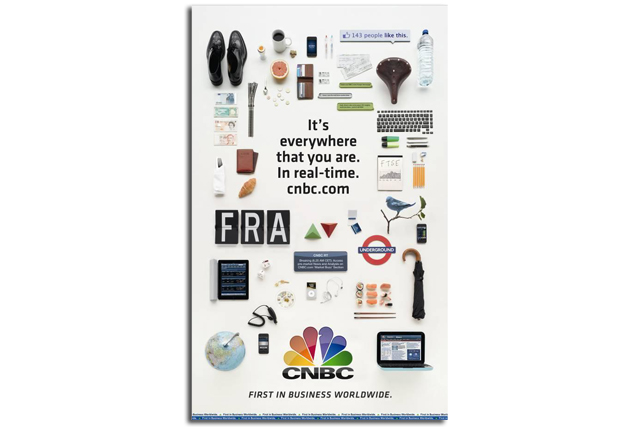 Created by 18 Feet & Rising, with media planning and buying being handled by MPG, the €1.7m pan-European print, TV and digital campaign aims to highlight how CNBC content can be accessed across different digital platforms.
Online and TV ads will be accompanied by print ads running in the Financial Times, City AM, The Banker and fDi Magazine. The campaign will run until the end of June, with another wave scheduled in the autumn.
Charlotte Westgate, vice president of Marketing & Communications, EMEA at CNBC, said: "We're really exciting about this campaign - it's a fresh approach and is more accessible for a broader community of business people.
"The creative has been designed around the concept that CNBC can be consumed across a variety of platforms, where ever you are. The icons cue a story of a "day in the life" of someone who is on-the-go, yet very connected to global business."
CNBC launched a pan-European ad campaign last year (June 2010) to boost awareness of the brand.
Last spring, CNBC opened a new Middle Eastern studio in Bahrain, and added several key distribution deals that have increased the channel's reach to 130 million households across EMEA.